The You Tube & Slo Mo Guys, which is translated into Russian, approximately means "slow guys", created by the British David Free and Daniel Charles Glory in 2010, received incredible fame of the slow -off filming of various funny episodes. The number of subscribers that exceeded 9 million, and more than a billion views speaks of their success.
The last creation of SLO MO Guys is a slow shooting of a shot of a sniper rifle Barrett M 107A1 of the 50th caliber, shot at a speed of 130,000 frames per second. The frames show how the recoil on the arrow acts, and you can even see a small "explosion" during a shot.
However, do not limit yourself to viewing only this video. The rest look no less spectacular.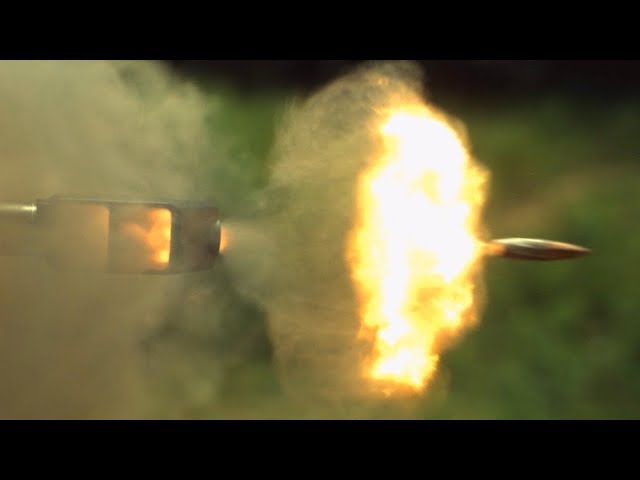 Source &#8212 Popular Mechanics