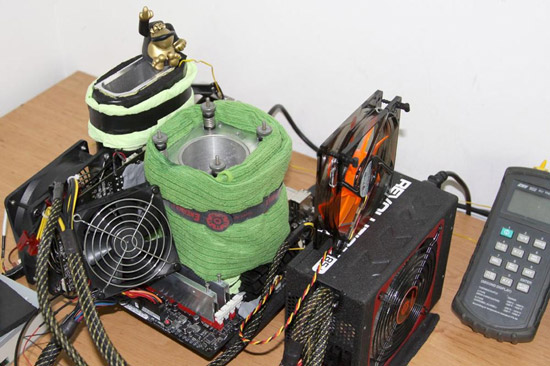 Seat competitions as part of the MSI MSI MSI Overclocking Arena 2012 tournament noticeably revived the HWBOT portal. Enthusiasts with enviable frequency record new records on this competitive portal. In the popular 3dmark11 Performance test, it was possible to overcome the mark of 16,000 points by the forces of one graphic adapter.
Ryba Polish overkloker approached the issue of conquering the cherished height with full responsibility. The basis of the test booth steel: ASUS MAXIMUS V Gene, 4 GB of Patriot memory, Core i7-3770K processor and MSI Radeon HD 7970 Lightning video card.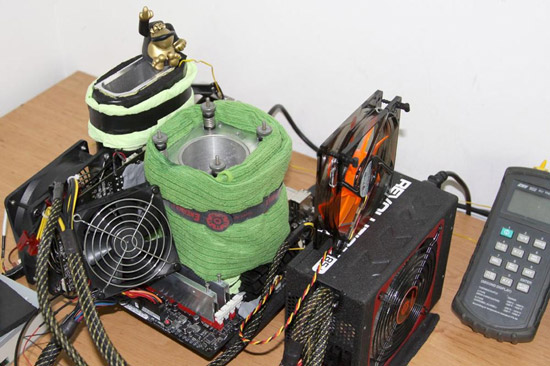 During the tests, the Flagship desktop chip from Intel worked at a frequency of 6169 MHz, and the modules of RAM at a frequency of 1276.5 MHz with rather aggressive timinal. Radeon HD 7970 Lightning accelerator showed stability when operating a nucleus at a frequency of 1750 MHz, and local memory worked at a frequency of 8000 MHz. The video card and the processor were cooled with liquid nitrogen. As a result, it was possible to score 16259 points in 3DMark11 Performance, which at the time of the creation of the current note is a record.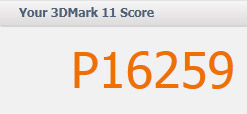 It is difficult to imagine that in the near future one of the enthusiasts will manage to gain more than 17,000 «Parrots». But, overclocks are stubborn guys and everything can be.
Radeon HD 7990: working frequencies and GPU configuration;
Video card MSI R7970 Lightning: There is 1800 MHz by nucleus!;
CEBIT 2012: Living photos Radeon HD 7970 DirectCU II Top from ASUS.
Source: