Cats, as creatures are curious and social, experience a certain discomfort in the absence of the owners: they want attention and the opportunity to play. The new EBO robot companion is designed to help solve this problem.
EBO is a small "bun" with an electronic filling that can independently move around the house and entertain the pet left alone. The robot rolls from place to place, creates noise, now and then it turns on the LED screen, entertaining its living "partner".
EBO has several traditional feline toys – a replaceable head part in the form of feathers, a luminous line and a built -in laser pointer, creating a light "bunny", which cats love to chase.
The robot is quite durable, so the cat with all the desire will not be able to cause him any damage. Ebo is perfectly oriented in the room, finding obstacles and avoiding clashes with them. The charge of his battery is enough for 2 hours of work in autonomous mode. With a decrease in energy level to minimum indicators, EBO independently returns to the charger.
For remote control of the robot, the developers created a special smartphone application. Along with the standard model there is a more advanced version with elements of artificial intelligence, which analyzes the behavior and mood of the cat, offering it different entertainment options. A special collar is also provided, which tracks the steps of the animal and other parameters indicating its health. This is necessary to evaluate EBO's "effectiveness" as a personal coach.
The robot has already overcame the planned "bar" of $ 40,000 on Kickstarter, where it can already be ordered for $ 158. In the future, its price will increase to $ 178, and the pro-version will cost from 198 to 217 dollars with additional accessories. The start of deliveries is scheduled for June next year.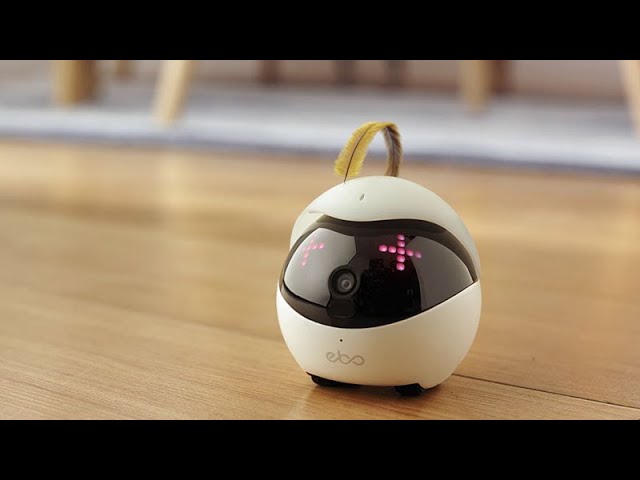 Source &#8212 Ebo