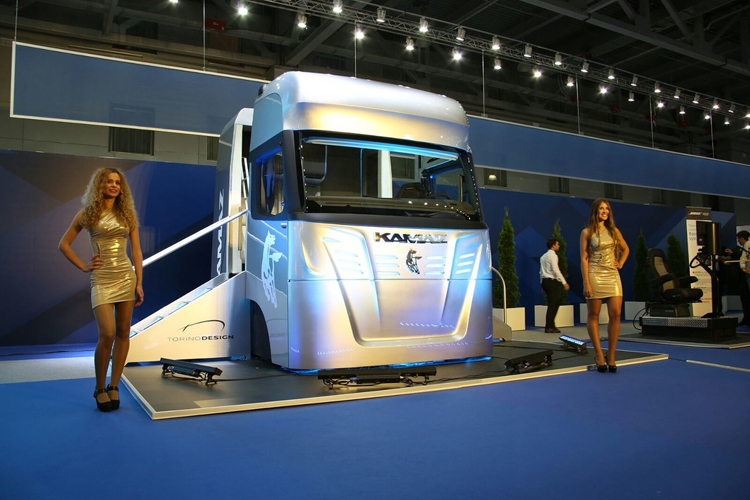 Company «KAMAZ» (part of Rostec State Corporation) demonstrated a layout of a unique cabin called «Transformer», which is planned to be launched into serial production in 2020.
«Transformer» is a fundamentally new concept of the interior and the general interaction of the car with the driver. The cabin is designed to combine comfort and advanced technologies for the formation of multifunctional space for the effective work of the truck driver.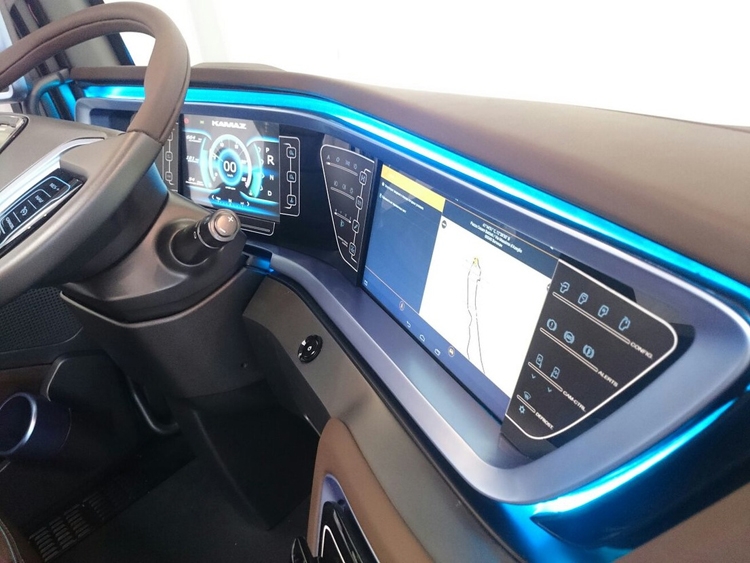 The showed layout allows the driver to create an atmosphere of a mobile office, a comfortable living room, a kitchen-dining room and even a small gym. For example, a table advanced over the entire length of the cabin is equipped with all the necessary equipment for working with documents. The cabin is endowed with a personal hygiene zone, which includes a shower with LED backlight and a sliding curtain of plexiglass, as well as a retractable toilet and a folding sink. The kitchen section contains a microwave, coffee machine, induction hob and refrigerator — All technique has hidden placement. A small folding sofa is located in the rear of the cabin. Part of the floor is transformed into a fitness tractor «Treadmill». A TV is also installed in the cabin, which can be viewed both from the rotating seat of the driver and during exercises on the treadmill.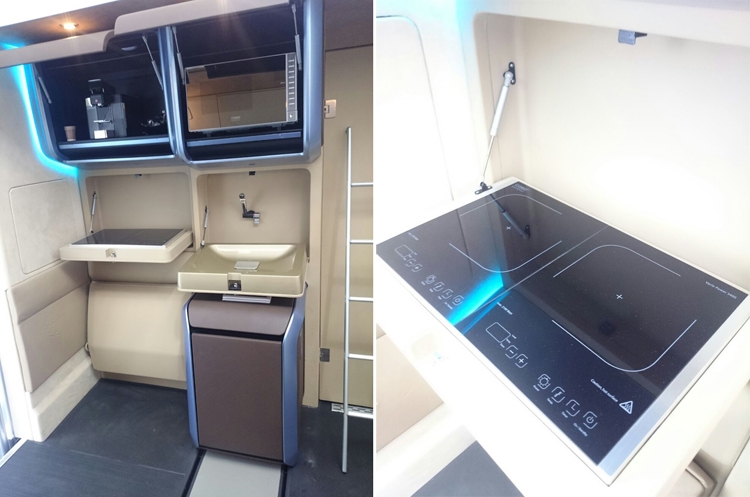 The advanced on-board information system will allow the driver to always support video and audio communications with his family, employer, dispatcher, consignor and consignee. Screens located in the front racks and on the instrument panel provide information about the space around the car, leaving no invisible hidden zones.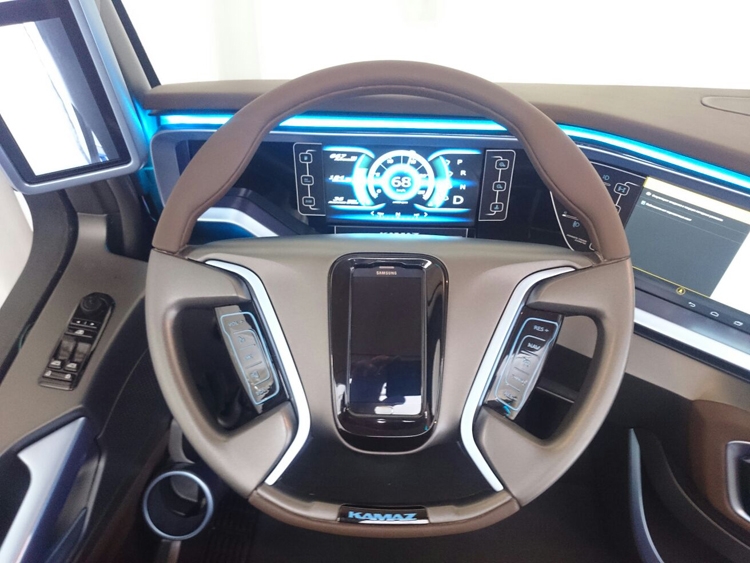 In addition, it is worth highlighting the seat on an electromagnetic suspension, which reacts to the movements of the cabin in real time, absorbing vibrations. The degree of vibrations, thereby, decreases by 90 %, due to which the driver's fatigue decreases significantly.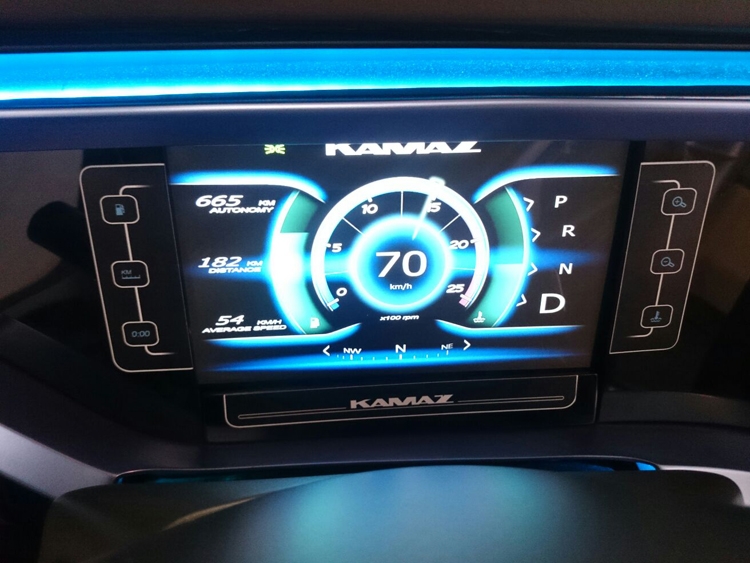 In the future, all technical solutions implemented in the presented cabin will be adapted for use on trunk cars.
Source: