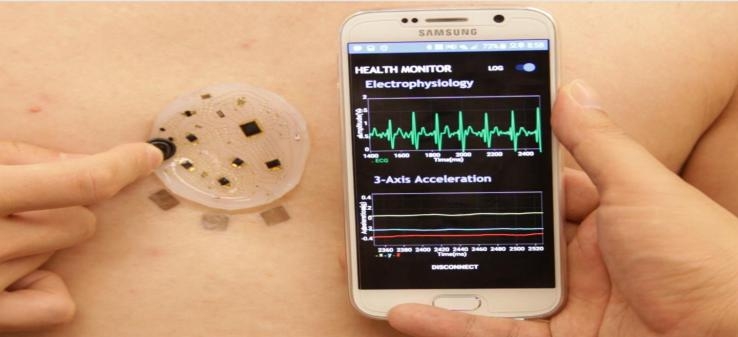 Until recently, the sensors of medical systems placed on the patient's body to collect data on his health were bulky and inconvenient when wearing. The use of new technologies allowed scientists to create sensors the size of a coin and a thickness as an adhesive platera.
Smart patch created by Kyung-in Dong, Professor in Robotics of the Korean Scientific and Technical Institute (DGIST) and John Rogers (John a. Rogers) from the North-Western University (USA) consists of a silicone corps containing «50 components connected by a network of 250 tiny wire coils». Silicon fit tightly to the body and the sensor transmits data on «movement and breathing, as well as about the electrical activity of the heart, muscles, eyes and brain».
Unlike flat sensors, tiny wire coils can stretch and contract like a spring, without violating integrity. The coils and components of the sensors are configured into the system in the form of a web, which provides «uniform and extreme level of extensibility and flexibility in any direction». This also ensures a more compact placement of components, minimizing the size of the device.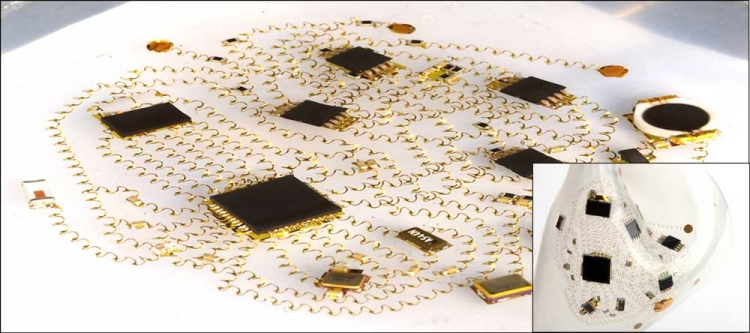 The sensor can be connected to a wireless network, which means the ability to place it on almost any part of the body. In the future, it is supposed to use this system in robots when a more plastic connector is required.
Dong announced the intention to continue further research on the development of electronic plasters, which will ensure access to interactive treatment systems and telemedicine services for patients in hard -to -reach areas, such as villages in the mountains.
Source: