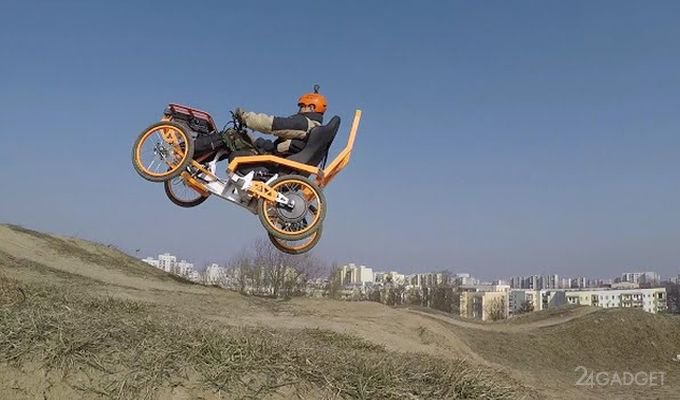 According to the Polish engineer, Jack Skopinsky, people chained to wheelchairs, do not have to abandon off -road walks. For them, the inventor created the EV4 Mountain Cart transport system, which allows disabled people to move in places of absence of a road.
The user becomes an operator of a platform resembling an ATV. It was created for active walks along the slopes with grass and roads with soil. Real off -road for EV4 Mountain Cart is not yet available. On the rear wheels there are electric motors with a power of up to 1000 watts, eating from the battery at 36 V/ 23 A · h. Full charging is enough for a walk for 50-80 kilometers for 3-4 hours. Maximum speed – 40 kilometers per hour.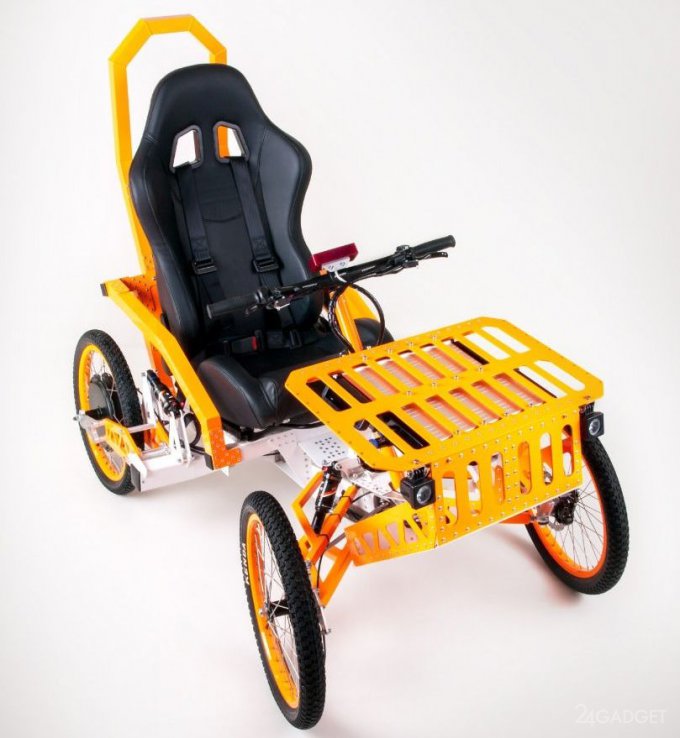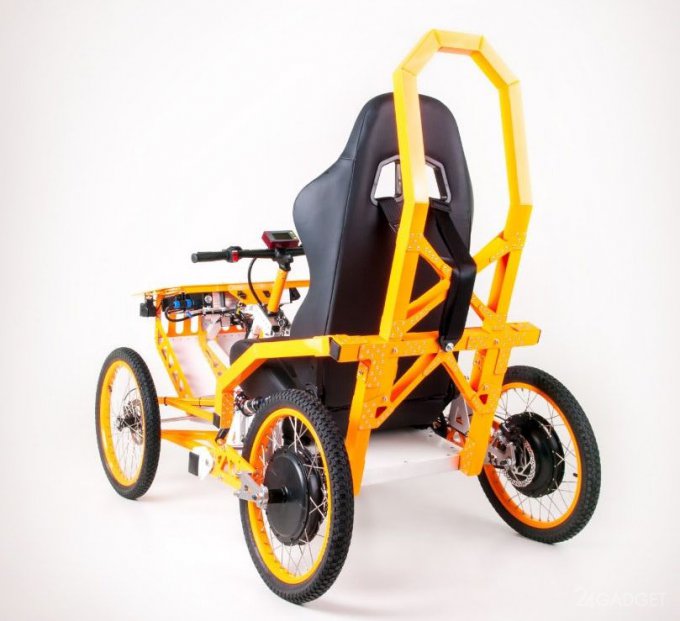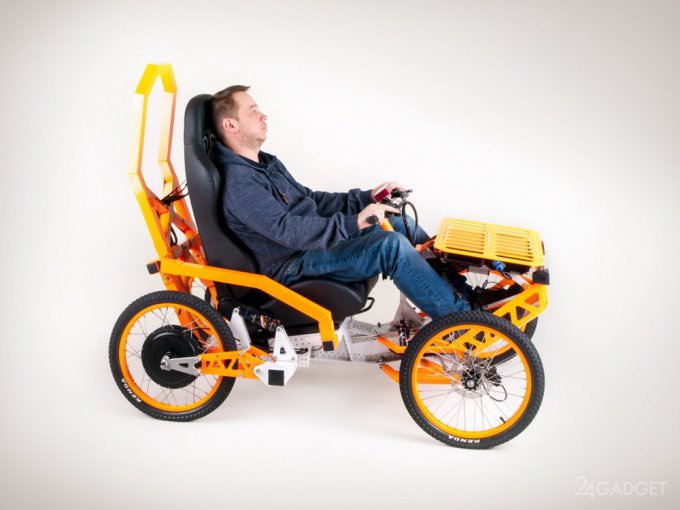 Wheels – powerful, with hydraulic braking, 20 inches and 20×2 tires with a diameter.125 from Kenda. There is a bicycle shock absorber on each chassis rack. Systems data are displayed on the display. There is a seat belt. The device withstands weight up to 130 kilograms. There is no precipitation yet.
EV4 Mountain Cart is already ready to sell retail. The cost of the new item starts from $ 5,285.
Source: Newatlas.com