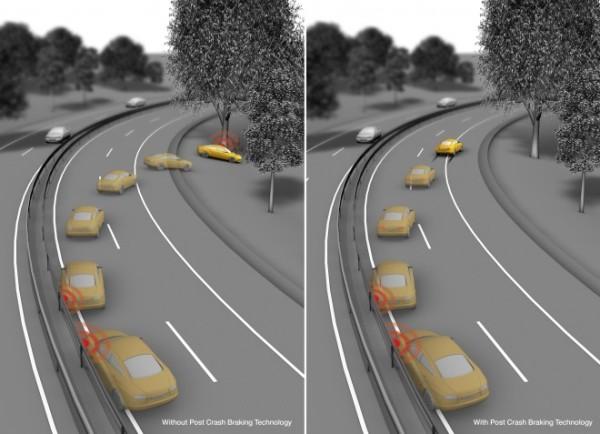 They say that trouble does not come alone, and on the road this truth is often confirmed. The first blow in a car accident is sometimes followed by the second and third. If the driver began to slow down after the first blow, then the second and third could not have happened. Therefore, the German developer and manufacturer of tires and auto -detarates Continental presented the braking technology after a collision (post Craking Technology — PCBT).
The new technology is part of the security system Contiguard. Getting signals from the sensors in airbags, PCBT monitors the moment of the car collision with external objects and automatically slows down the car stroke until the driver can do it on his own. This happens after a collision, the driver can lose consciousness or disorrrost for a while. PCBT agrees with the system of electronic stability control system, the brakes are not blocked, the machine does not enter.
If after the blow the driver remains in an adequate state and holds control over the car (presses the pedals), trying to take the car from the second collision or leave the roadway, the system turns off and completely returns the vehicle to the person. And if a person does not show any activity, the car stops on its own. Now Continental is working with one of the German automakers, whose name has not yet been disclosed, for several years this system will appear on serial models.
Source: