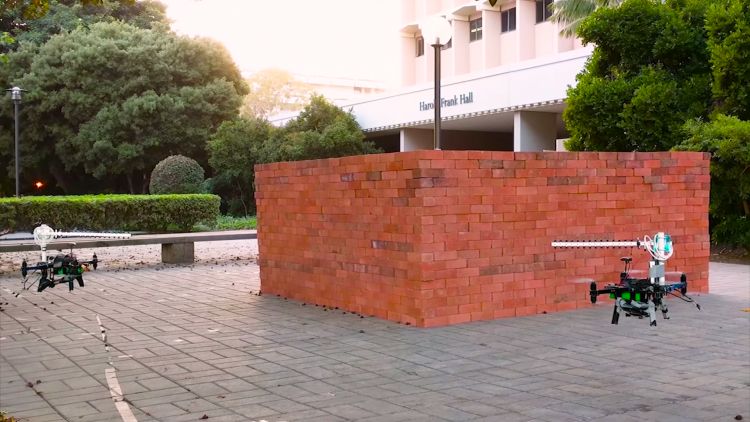 Researchers from the University of California at Santa Barbara Yasamin Mostofi and Chitra Karanam created a system that literally allows you to see through the walls. It consists of two drones and a massive wi-fi antenna.
The system is double -sided. One drone directs radio signals through the structure, and the second drone accepts them. Both aircraft simultaneously fly around the structure and measure the difference in the intensity of waves at various points. With the help of this information, researchers create a three -dimensional model of a closed building.
In the video below you can see how drones slowly fly around a brick structure. When the waves pass through the walls, they change due to the fact that they are faced with objects located inside. After several runs, you can see the entire structure in high resolution.
«The method we offer allowed the unmanned aerial vehicles to depict parts through the walls in 3D exclusively with Wi-FI signals, — Mostofi said. — This method includes only measurements of the level of the permeable signal and does not require preliminary measurements in the area of interest, and the objects should not move so that they can be displayed».
At first, the team could create only two -dimensional models of objects, but very soon I got to a full -fledged 3D. The system uses finished devices, including a simple wireless router and Google Tango tablet. Raspberry Pi and Wi-Fi adapter are also involved. Drones work autonomously.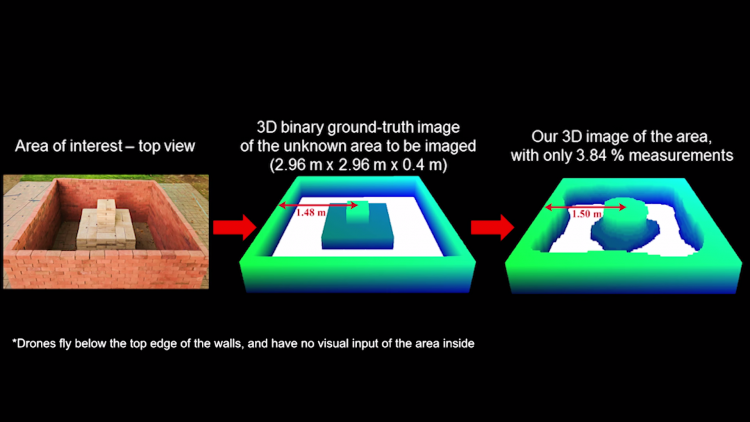 The project has great potential in the field of mapping of premises: the system may be useful when you need to find out the position inside the room or building without opening the door. Researchers also consider the possibility of using development in archeology.
Source: