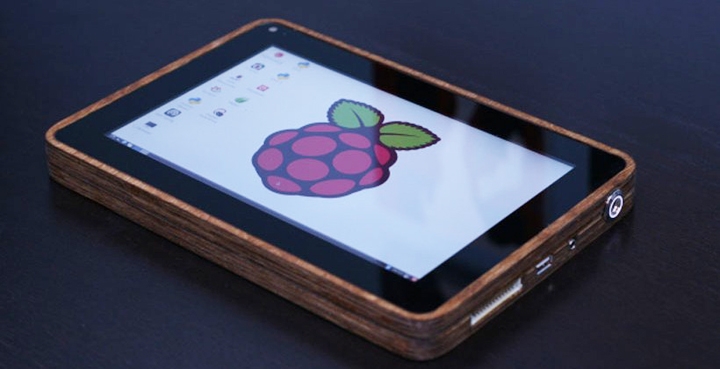 Raspberry Pi mini-computer are very popular among developers and enthusiasts. The next confirmation of this was the Pipad project, presented by craftsman Michael Castor (Michael Castor).
Pipad — This is a rather unusual tablet based on Raspberry Pi Model B. Recall that the configuration of this version of the single-pay computer includes an ARM processor with a cliff of 700 MHz and a SD format flash card, on which the operating system and data are stored. The amount of RAM is 512 MB. There are two USB ports and Ethernet connector. Dimensions are 85.60x56x21 mm, weight — 45 g.
To turn Raspberry Pi into a tablet, the author of the project had to find a suitable display: the choice fell on a 10-inch LCD panel with a voltage of 5 V and a resolution of 1280×800 pixels (256 thousand. color shades). The case is made of adhesive birch plywood, and the back is protected by carbon fiber. Moreover, due to the limited internal space, the craftsman had to get rid of one USB port and the Ethernet interface.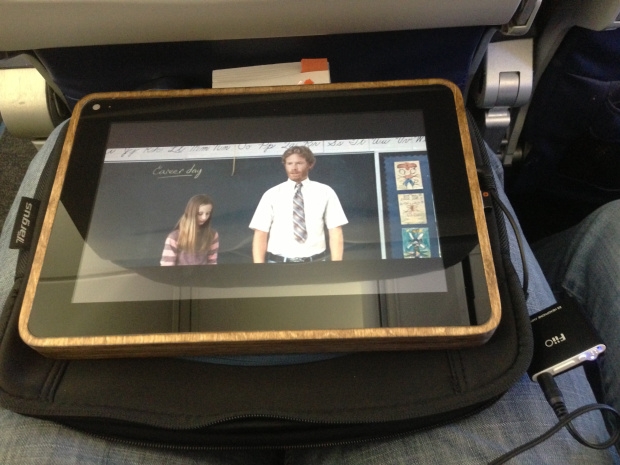 The role of the program platform is played by Linux. Pipad feeds from a battery with a capacity of 10,000 mA·h, the charge of which, stated, is enough for approximately 6 hours of autonomous work.
More information about the development of a tablet can be found here.
Source: