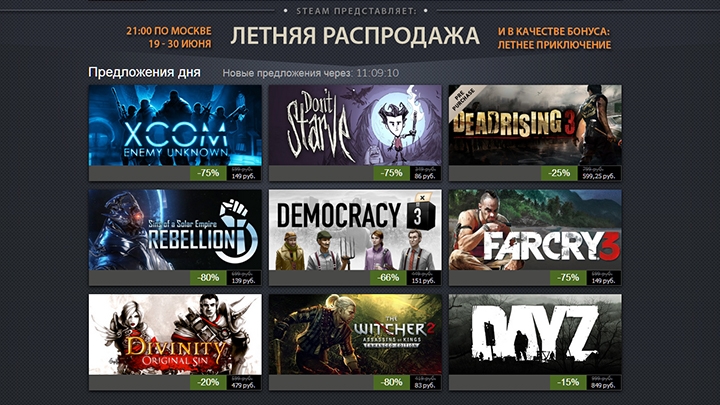 Until June 30, discounts will have discounts, which in some cases may exceed 80 %. According to tradition, games at reduced prices are sold in three categories: daily (such discounts are preserved for 48 hours), lightning -fast and selected by users themselves (change every 8 hours). The only difference this season was the voting scheme in the category «The choice of community»: Now it is proposed to choose a not specific game from the proposed, but one of two sets of four games. Accordingly, there will also be four winners, and not one, as before.
Discounts of the first day apply to the following games: DON'T Starve (86 rubles.), Far Cry 3 (149 rubles.), the expanded publication The Witcher 2: Assassins of Kings (83 rubles.), Xcom: enemy unknown (149 rubles.), Democracy 3 (151 rubles.), pre -order DEAD RISING 3 (599.25 rubles.), Divinity: Original Sin (479 rubles.), Dayz (849 rubles.) and sins of a Solar empire: Rebellion (139 rub.). At reduced prices, not only games in the listed categories are sold, but also many others who have not come to the main page of the store. So, players have the opportunity to save on buying Broken Age (300 rubles.), Enslaved: Odyssey to the West (124 rub.) and Payday 2 (164 rub.).

Valve has prepared something new for those who want to get from the sale not only cheap games. This season, players are again proposed to create icons from cards that can be obtained in different ways: as a reward for the purchase of games, creating other badges, participating in the vote «The choice of community» and through exchange and purchase on a trading platform. Having created the Summer Adventure badge, users will receive an intra -game object, emoticon and background for the profile. In addition to this, it is proposed to arrange team competitions: players can join a random team, and its points will be taken into account in the general daily standings of this group consisting of 30 users. One team will win every day, and all its participants will receive three games from their list of desired. You can read more about the terms of the promotion here.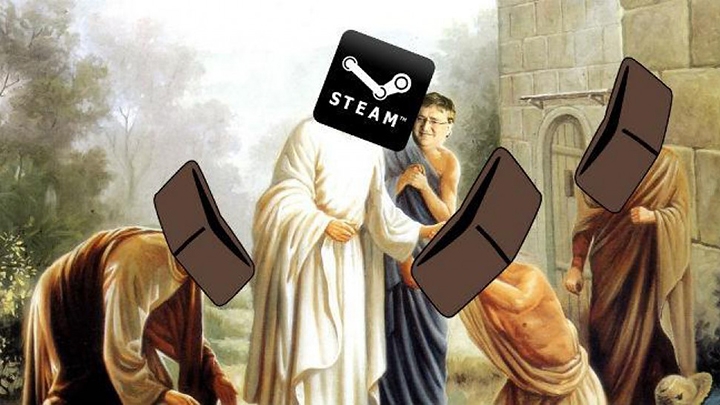 Finally, it remains to wish the players not to succumb to every tempting offer and not to score their libraries with games that are destined to be covered with dust. According to ARS Technica, published in April, 37 % of all games acquired in Steam were never launched by their owners.
Source: