A list of alternative fuel types, which already includes solar energy, ethanol and others, can replenish the well-known WD-40 liquid. It was she who was filled with his tiny RC NITRO engine You Tube Johnnyq90.
Despite its size, RC Nitro, working on a mixture of impregnation oil and WD-40 in a ratio of 25:75, showed high efficiency as a wood drill.
However, do not overestimate the energy capabilities of WD-40. Practice has shown that its "one hundred percent" version as fuel is ineffective, but for cleaning rusted bolts – what is needed.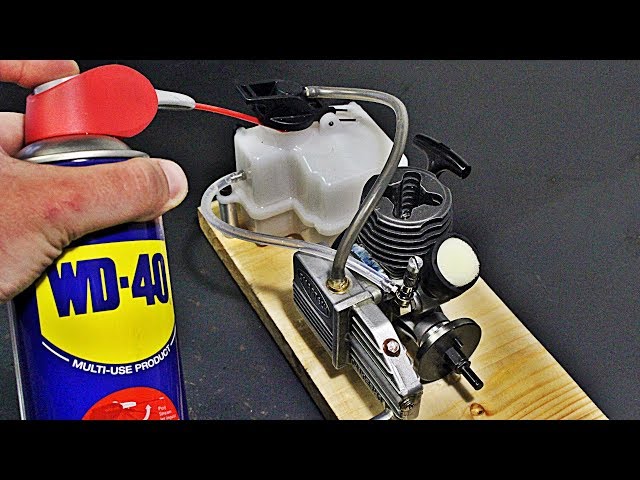 Source &#8212 Popular Mechanics