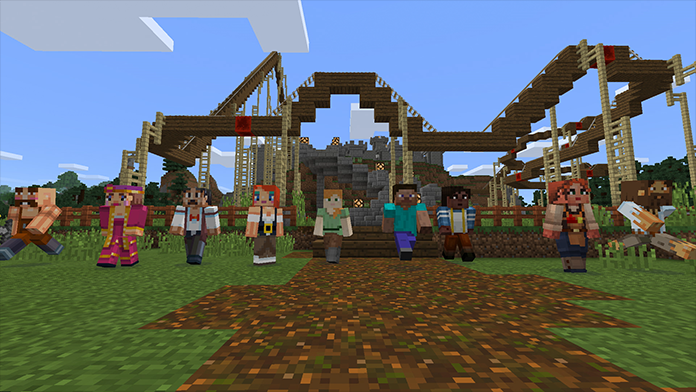 The authors who have passed the confirmation procedure will be able to sell content through the store like cards and texture sets. At least 50 % of the income will receive directly the creators of the contents, the rest — Minecraft developers.
On launch in the store will appear content from a number of partners. Among them — BlockWorks modders group, which releases cards in the style of role -playing games;and the popular artist Aenea Silverlef (Eneija Silverleaf), the author of the sets of textures that change the appearance of the characters.
Players will be able to buy content for Minecraft coins (Minecraft Coins) — Analogue of currency in many mobile games with supporting microdays. To purchase items in the store, you will need the availability «Silver» or «gold» Subscriptions Xbox Live.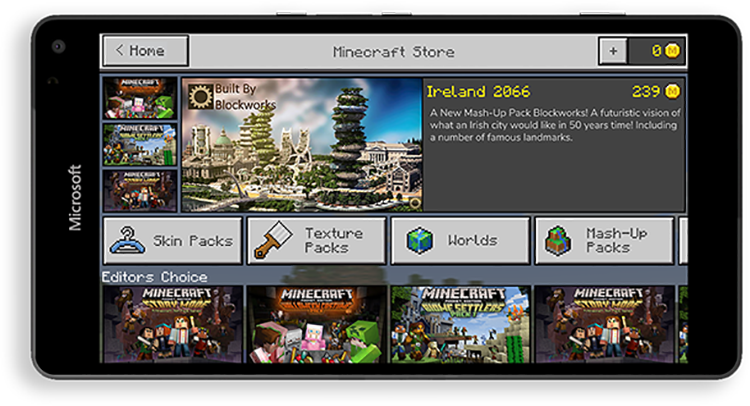 The representative of Microsoft said that the company has worked on the store with almost the very purchase of Mojang, that is, since 2014. The Redmond giant hopes that the innovation will improve the quality of content like adventures that use the game almost as an engine.
An update called Discovery will add treasure maps to the project and the ability to choose the color of the bed. It will also bring new abilities — for example, walking on water and the ability to keep weapons always in perfect condition.
Mojang confirmed that if you find a secret estate in the forest and defeat the monsters who live in it, then the player will receive «The totem of immortality» — an object that allows you to survive in situations when death is inevitable.
At the end of February, Microsoft said that Minecraft dispersed more than 120 million copies, and 55 million people play monthly in it.
Sources: