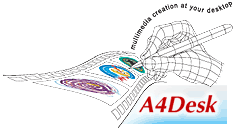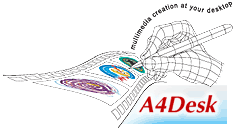 Among the features of the program:
The viewing panel on which the HTML code of the pages is displayed;
The ability to work with several pages of the site at the same time;
The function of viewing web pages in the mode as they will look in the browser;
Download text to pages from external text files.
This version improves the interface and clips that are used for background sounds, new templates have been added.
Developer: A4Desk.com
Distributes: ShaveyWare, 49.95 dollars.
Operating system: Windows All
Size 10.2 MB
You can download from here.
Source: