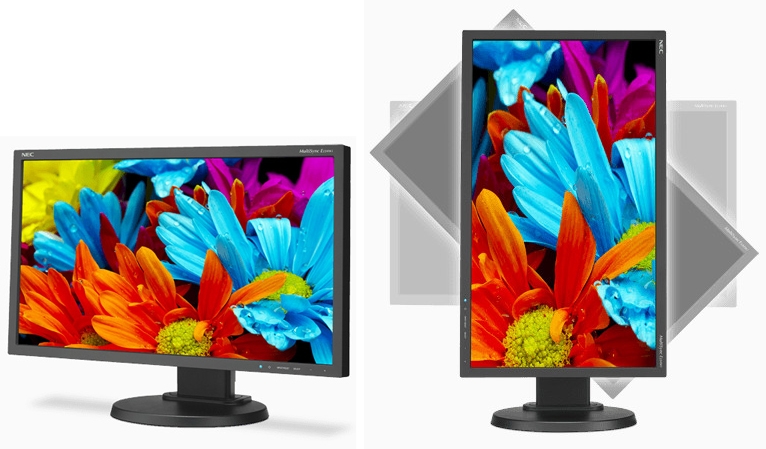 The press service of the company NEC Display Solutions announced the release of the 21.5-inch LCD display MultiSync E224WI, which is claimed to be friendly to the environment.
The model is built on the AH-IPS matrix with an aspect ratio of 16: 9 and equipped with white LED backlight. The monitor is characterized by Full HD-perching 1920 x 1080 pixels, brighter than 250 kD/m2, Contrast 1000: 1, response time of 6 ms and 178-degree viewing angle in both planes. Power consumption during operation does not exceed 26 watts. A set of communication capabilities is represented by DisplayPort, DVI-D and D-SUB interfaces. The device is equipped with a stand adjustable in height with the possibility of changing the angle of tilt of the screen and its transfer from the landscape display mode to the portrait. Together with it, the overall dimensions of the novelty are 507.4 x 364.5-474.5 x 213.9 mm with a weight of 5.9 kg.
The product described above is provided by a three -year -old company guarantee of quality and will be available for purchase this month. For the US market, the recommended retail price for it is set at $ 200.
Source: