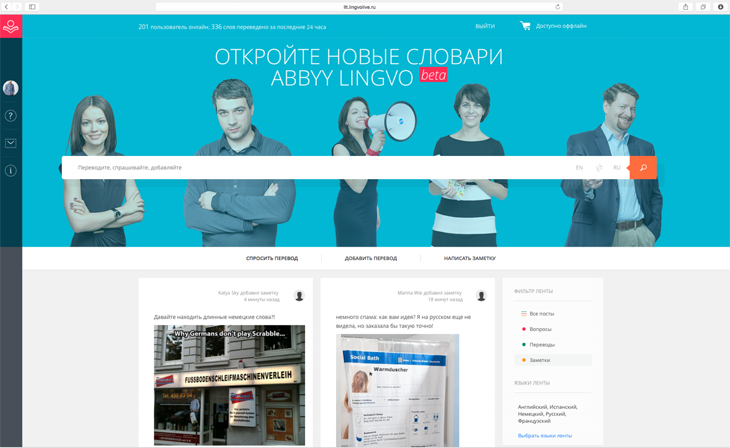 More than 130 dictionaries for 14 languages are available in the beta version of Lingvo Live. Also, users can add their translation options by replenishing a vocabulary base called «People's Dictionary», and ask for help from the community, if not sure of the meaning of some word. Other participants can evaluate transfers and leave comments to them. The service has post-modification: Abbyy linguists check the content added by the user audience so that the vocabulary base remains high-quality and modern.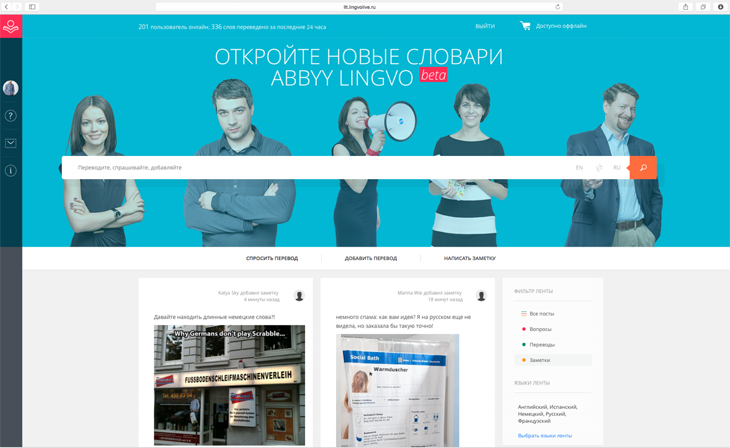 The beta version of the LingVolive site is currently available.ru and in the near future the version of the free application for iOS will be available in Apple App Store. Later, clients-clients for other mobile platforms and a version for PC. In future versions of the service, developers also plan to add opportunities for learning languages and a section in which users will be able to offer professional translation and tutoring services.
«Lingvo Live — alive «dictionary». Service today — These are authoritative dictionaries, an hourly updated folk dictionary and a community for discussing translations and training. And in the future, Lingvo Live will appear opportunities for learning languages and freelance sites for professional translators. You need to translate the word, phrase or whole book? You learn the language? Go to Lingvo Live from a browser or from a mobile device, and the service will solve all these issues», — The release of the product was commented by David Yang, Chairman of the Board of Directors and founder of ABBYY.
Source: