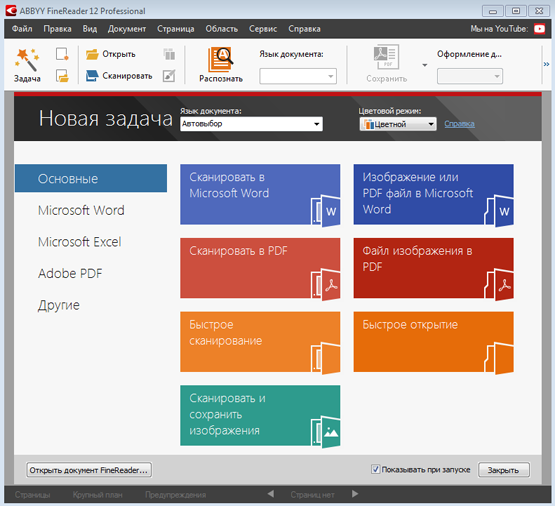 The solution presented by the developer is more accurately recreates, retains the structure and formatting of complex documents. Table recognition is improved by 40%, diagrams and graphs — by 33%, which became possible due to changes in the Adaptive Document Recognition Technology technology). In addition, now the user can choose one of two recognition modes: with a priority of speed or quality. In the first mode, documents will be processed up to 50% faster.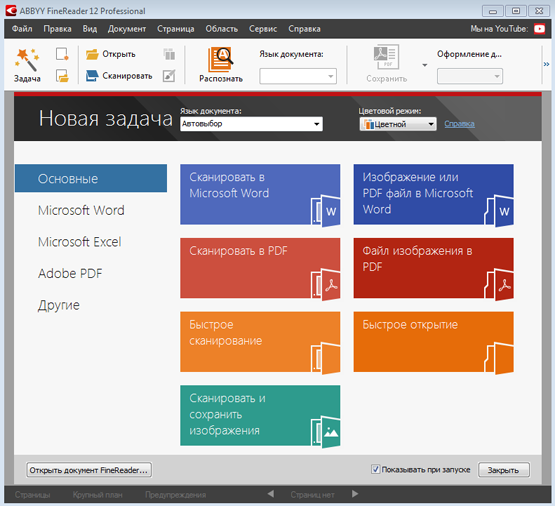 Among other features of the updated Finereader, improved means of processing multi -page documents and text fragments appear. If the user needs only a small part of the volumetric document, it is not necessary to recognize it entirely. You can immediately go to the desired page, highlight the necessary area and press «Copy». The program automatically recognizes the contents and save it to the exchange buffer.
The ability to copy individual fragments is available during the recognition of the entire document, which now occurs in the background. The user can not only view or copy the desired passage of the text, but change the page order or go to the program menu, without waiting for the Finereader 12 processes the entire document.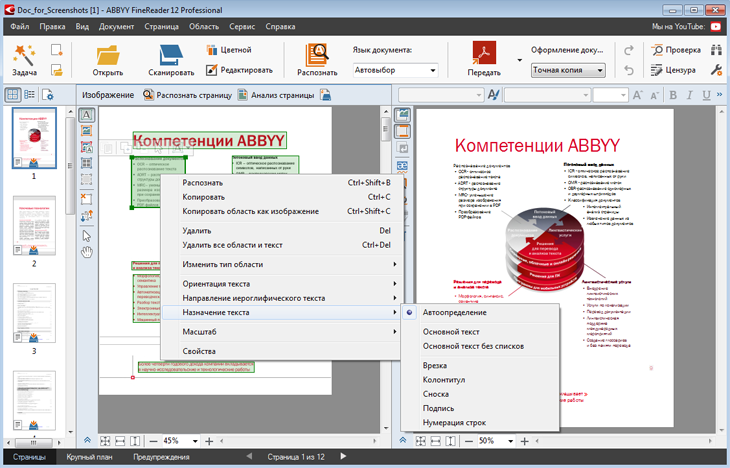 Separate mention in Finereader 12 deserves new tools to improve the quality of images, more convenient checking and editing recognition results, improved interaction with cloud services, optimization for devices running Windows 8 and technology for smoothing symbols while maintaining in PDF. In addition, in the updated product there was a definition of stresses in the Russian language, which increases the accuracy of recognition of educational literature. The recognition of texts in Asian languages (Chinese, Japanese and Korean), Hebrew and Arabic was also improved.
Abbyy Finereader 12 recognizes documents for 190 world languages and any of their combinations. The program is delivered by a developer in two editions — Professional and Corporate. The professional version is available in the box and in the form of a loaded version. The corporate edition is available in the form of licenses, the sales of which will begin in a few weeks. You can get detailed information about the product and find out about system requirements on the ABBYY website.ru/finereader-windows.
Source: