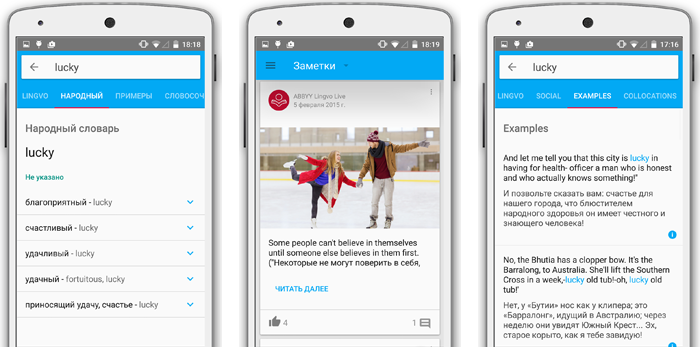 ABBYY LINGVO Live for Android allows you to use 130 dictionaries for 14 languages, get the operational assistance of linguists, native speakers, teachers and students, as well as see the translation in the People's Dictionary, which users themselves create daily. Now it has 35 thousand words and is constantly updated. Using the Lingvo Live service, the user does not remain with the problem of translation in private. He can find out the meaning of the word from other participants in the project, evaluate and comment on the proposed translation, make friends with the authors of the best options.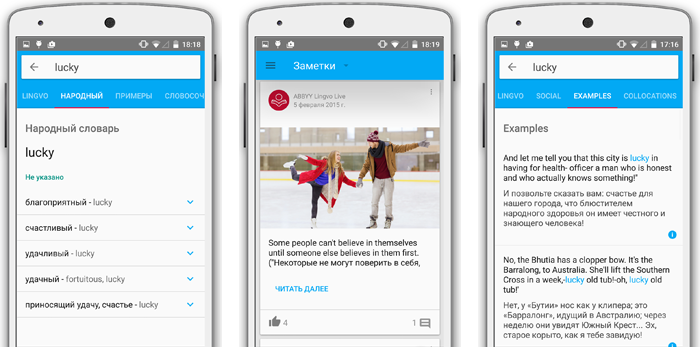 In future versions of the service, ABBYY developers plan to add opportunities for learning languages and a new section, where users will be able to offer their services professional translation and tutoring.
ABBYY LINGVO Live app is free. You can download it on Google Play.
Source: