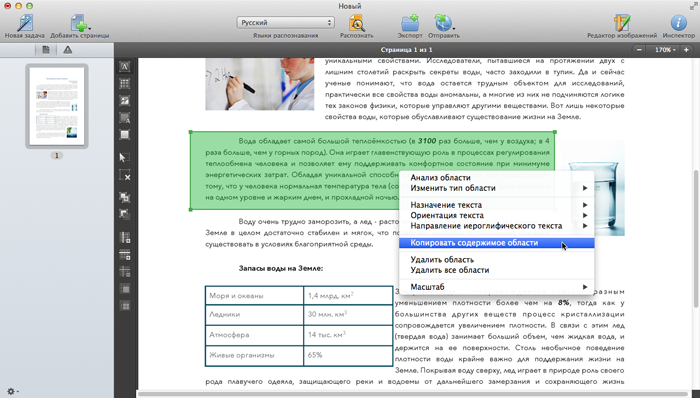 The product presented by the domestic developer of the product is based on the branded technologies of the optical recognition of the text of the ABBYY OCR and processing the structure of the ADRT document. The application determines the location of the text, type and size of the font, insurance and other formatting features, and also recreates structural elements — tables and diagrams, speakers, headlines, footnotes, columns, page numbers. As a result, the user receives an electronic copy of the document identical to the original. The recognized text can be saved as a text document (DOCX, ODT, RTF), the spreadsheet (XLSX), the presentation (PPTX), the HTML file, the e -book (EPUB and FB2), as well as in PDF and PDF/A formats.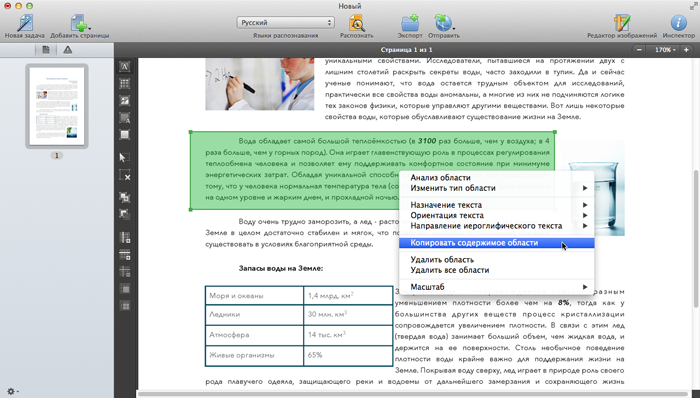 The FineReader Pro application contains a set of tools to visually improve the quality of photographed or scanned documents and improve the result of their recognition. The program automatically applies the necessary pre -processing tools for different types of images. Using the image editor, the user can manually configure the brightness and contrast of the photograph, fix the skew or trapezoidal distortion, remove digital noise, cut off the excessive parts of the image and much more.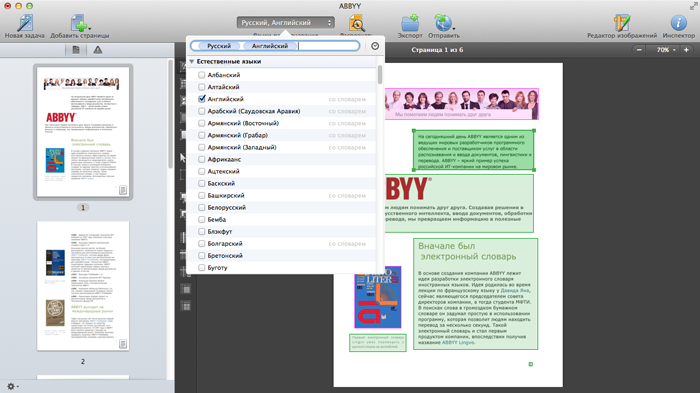 Finereader Pro for Mac can be purchased through the ABBYY online store and partners of the company, as well as at the App Store Appendix store. The recommended cost of the program is 3000 rubles.
Additional information about the product is published on the ABBYY website.ru/finereader-pro-Mac.
Source: