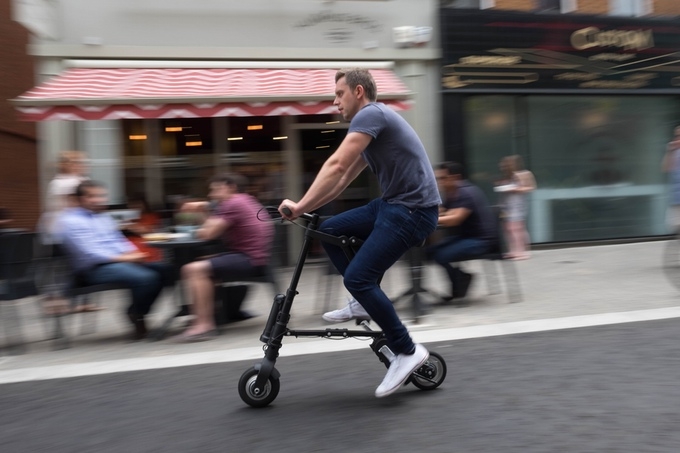 The Kickstarter site has successfully financed the project of a folding city bicycle A-Bike Electric, equipped with an electric drive.
The developers call their brainchild «The lightest and most compact electricbike in the world». Due to the special folding mechanism, the size of the A-Bike Electric during transportation is only 21 × 40 × 70 cm;Weighs a bicycle 11.8 kg. The folding process, stated, takes 10 seconds, after which the novelty can be transported without problems in transport or in the luggage compartment of a small car.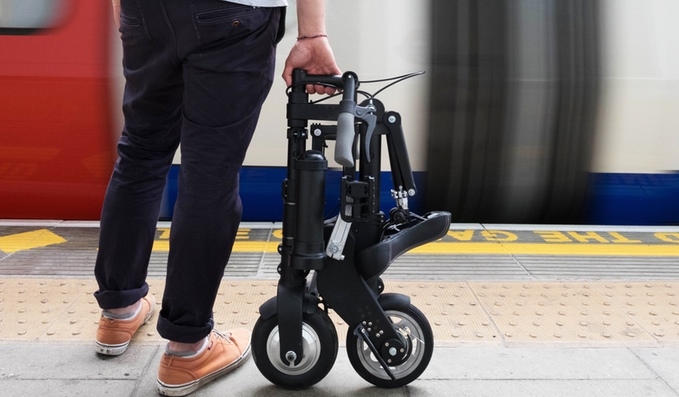 A-Bike Electric is equipped with a heartless electric motor in the front wheel receiving power from a removable 24-volt battery with a capacity of 5.8 A·h. The battery can be recharged through a USB port, the process takes 2.5 hours.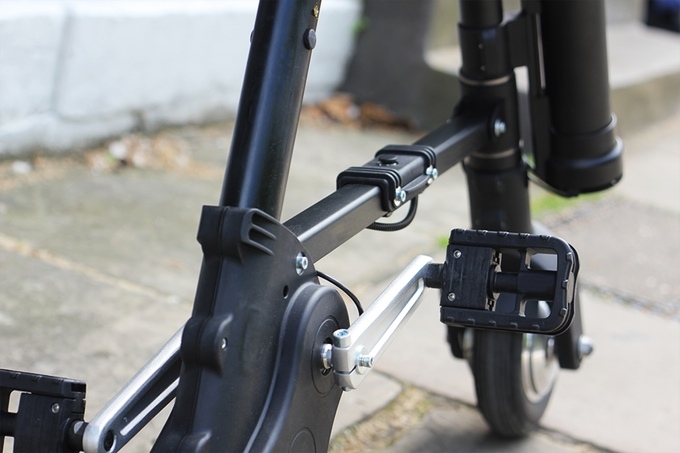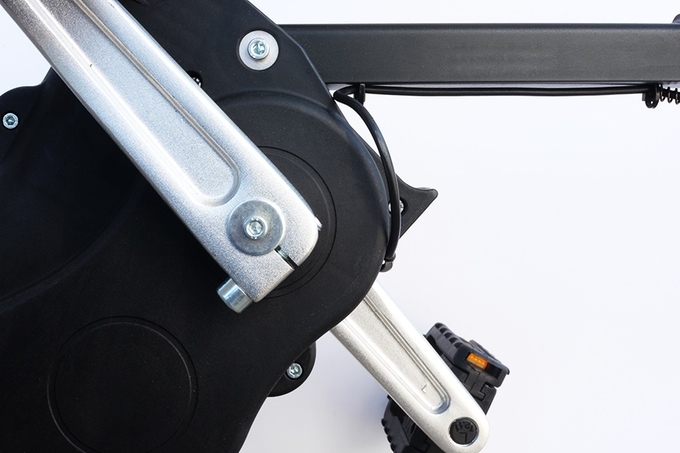 Two drive modes will be available to the owners of the bicycle: exclusively due to physical strength and with additional assistance from the electric motor. In the second case, the battery charge is enough for about 25 km of the way, the maximum developed speed — 20 km/h.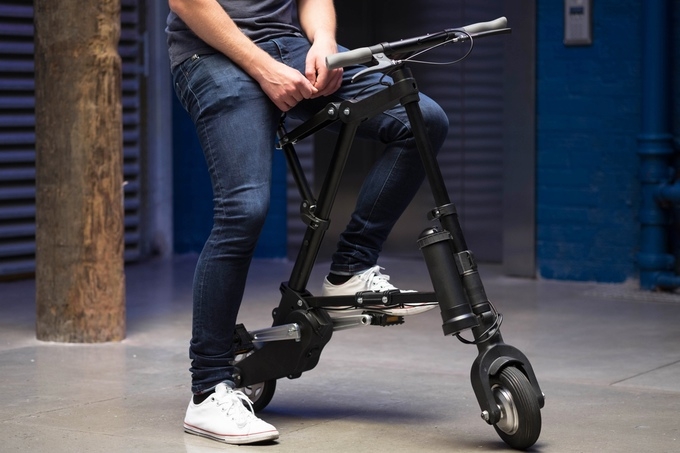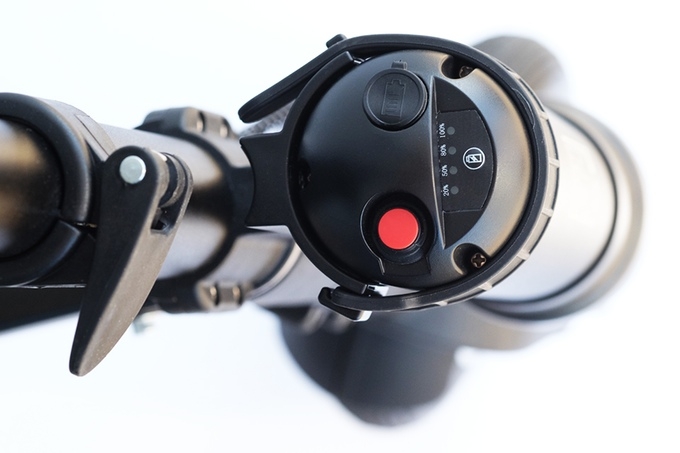 Tiny wheels are noteworthy, but the developers say that this should not become a problem when moving in urban conditions. In addition, a special drive mechanism with two chains was used, due to which pedal rotation is carried out at the same frequency as on a regular bicycle.
Project participants have already raised about $ 70 thousand. with an initially declared amount of $ 60 thousand. For now, you can order A-Bike Electric at a price of $ 920.
Source: