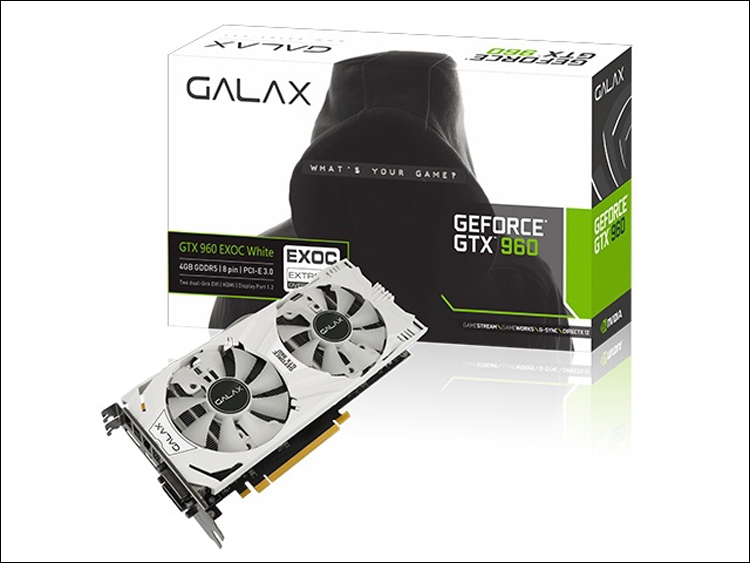 Galax has released the GF PGTX960/4GD5 Exoc White graphics accelerator, designed for use in game desktop computers.
The basis of the novelty is the 28-nm chip GM206 on the architecture of Maxwell. Its configuration includes 1024 stream processors, 64 texture and 32 raster blocks.
The video card has a factory acceleration: the basic and increased frequencies of the chip nucleus are equal, respectively, 1279 and 1342 MHz. For comparison, in reference products, these indicators are 1126 and 1178 MHz. In this case, the memory frequency remained untouched — 7012 MHz.
The graphic accelerator is made in white. A cooling system with two fans, heat pipes with a diameter of 6 and 8 mm, as well as a radiator is responsible for heat removal. This decision provides high efficiency with a relatively small level of noise.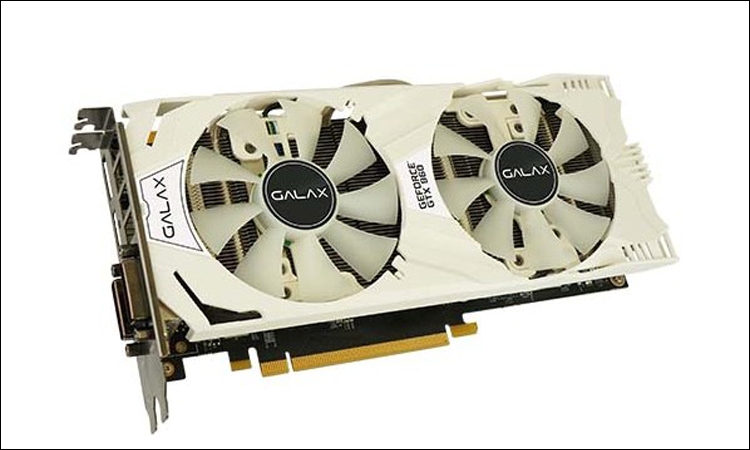 GDDR5 memory with a 128-bit tire is 4 GB. DVI-I, DVI-D, HDMI 2 are provided for connecting displays.0 and DisplayPort 1.2.
You can purchase a video card at an indicative price of 240–250 US dollars.
Source: