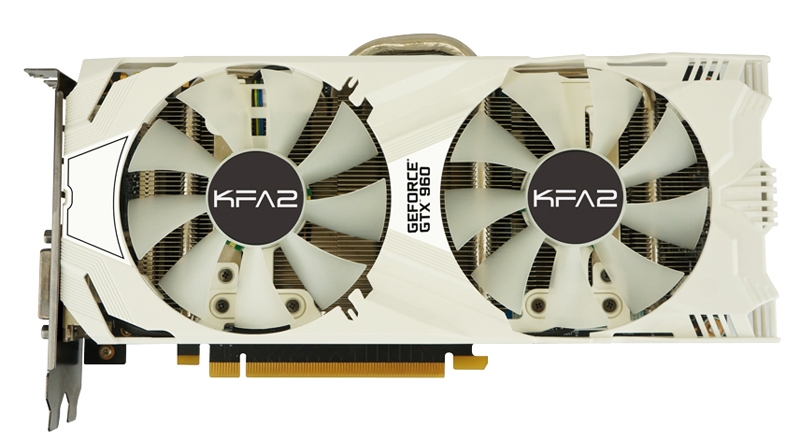 The KFA2 brand introduced the GEFORCE GTX 960 Exoc White Edition Graphic Accelerator with a factory overclocking for gaming desktop computers.
The novelty is made in white, in which the casing is painted, increasing the back plate and blades of two fans. At the same time, the printed circuit board itself has black performance, which creates a certain contrast.
«Heart» Video cards are 28-nm chip GM206 (Maxwell architecture). The product contains 1024 stream processors, 64 texture and 32 raster blocks. The accelerator is endowed with 2 GB of GDDR5 memory with a 128-bit tire.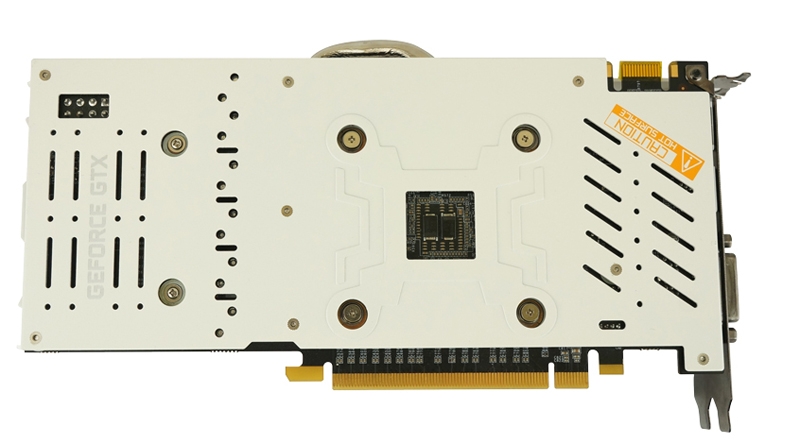 The base frequency of the chip nucleus is increased from standard 1126 to 1279 MHz, and the frequency in mode «turbo» — from 1178 to 1367 MHz. Moreover, the memory functions at the reference frequency of 7010 MHz.
The composition of the cooling system, in addition to a pair of mentioned coolers, includes nickelled copper heat pipes with a diameter of 8 mm, having direct contact with GPU.

Two DVI interfaces are provided for connecting monitors, as well as one DisplayPort 1 connector.2 and hdmi 2.0.
Buy an accelerator KFA2 GeForce GTX 960 EXOC White Edition will be possible at an indicative price of 210 euros.
Source: