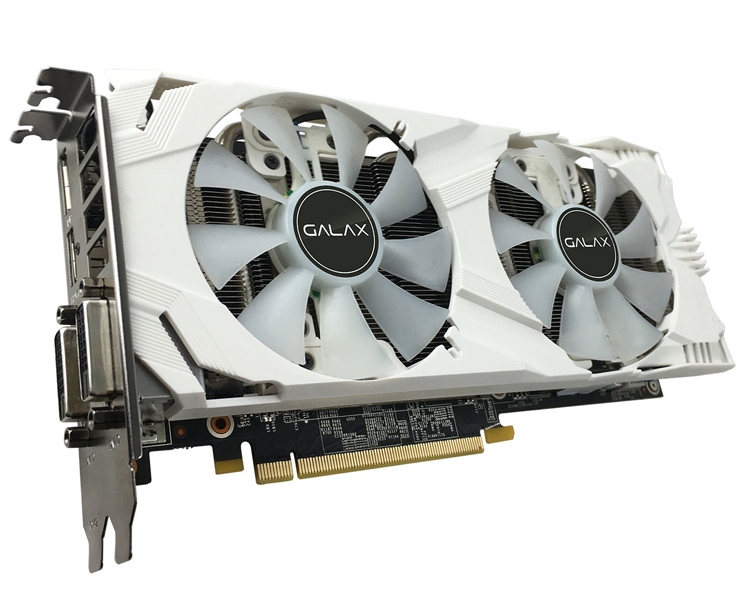 Galax has released the GEFORCE GTX 1060 6GB EXOC White Edition graphics accelerator for gaming systems made in white.
The video card is based — The GP106 graphic nucleus of the Pascal family, produced according to the process of 16 Nm Finfet. The configuration includes 1280 stream processors and 6 GB of GDDR5 memory with a 192-bit tire.
In reference products, the base frequency of the chip nucleus is 1506 MHz, forced — 1708 MHz. Memory functions at an effective frequency of 8000 MHz. The novelty Galax received factory acceleration. The frequency of the nucleus is 1556 MHz with the possibility of increasing to 1771 MHz in mode «turbo». In this case, the memory frequency remained untouched.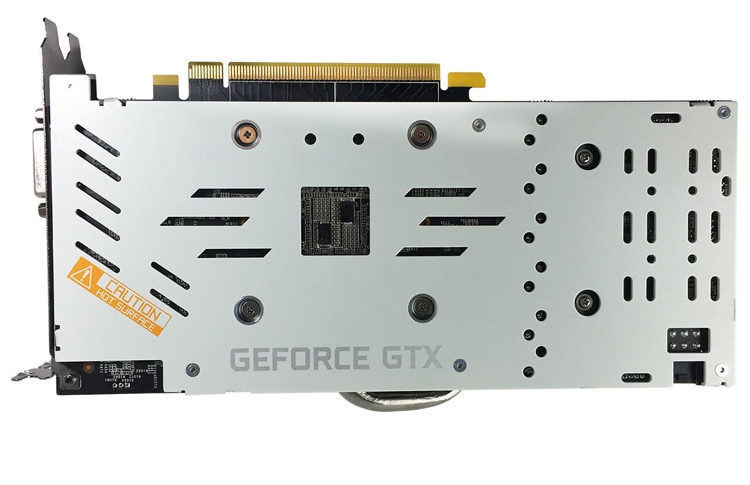 The cooling system includes nickelled copper heat pipes with a diameter of 8 millimeters, an aluminum radiator and two fans with a diameter of 90 mm. An amplifying metal plate is installed on the back side. In the computer case, the card will take two expansion slots.
The Galax GeForce GTX 1060 6GB Exoc White Edition will come on sale in the near future. There is no information about the price yet.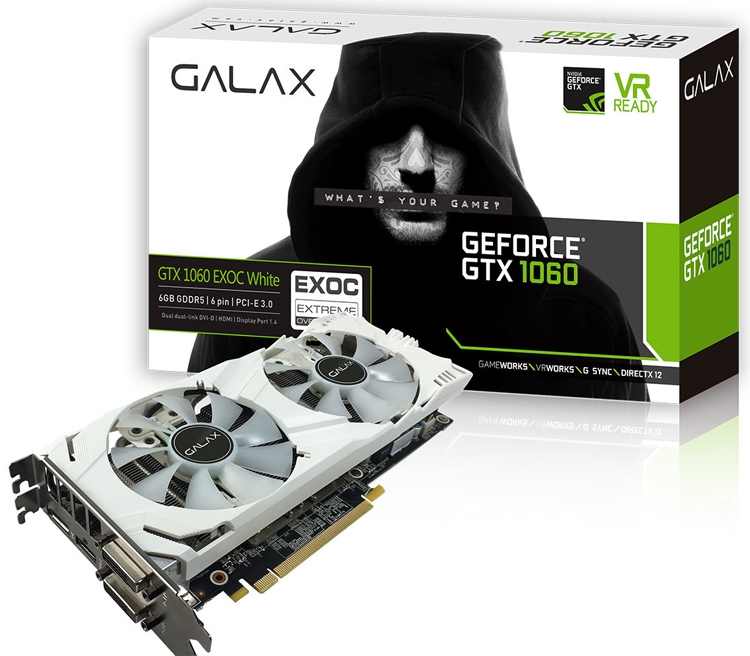 Source: