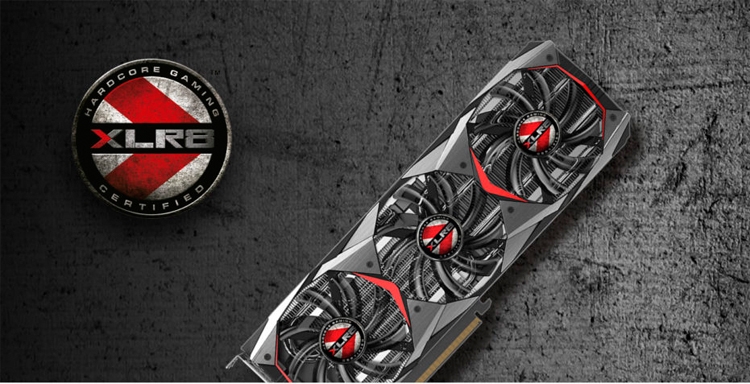 PNY has prepared the GEFORCE GTX 1080 TI XLR8 Gaming OC for release for powerful gaming computers and virtual reality systems for release.
At the heart of the novelty — NVIDIA GP102 16-nanometer chip with Pascal architecture. The solution has 3584 stream processors, 224 texture modules and 88 blocks of work with raster operations. The card is endowed with 11 GB of GDDR5X memory with a 352-bit tire.
The video card received the factory acceleration. The base frequency of the chip nucleus is increased from the reference 1480 MHz to 1531 MHz, forced frequency — from 1582 MHz to 1645 MHz. The effective memory frequency remained untouched — 11,000 MHz.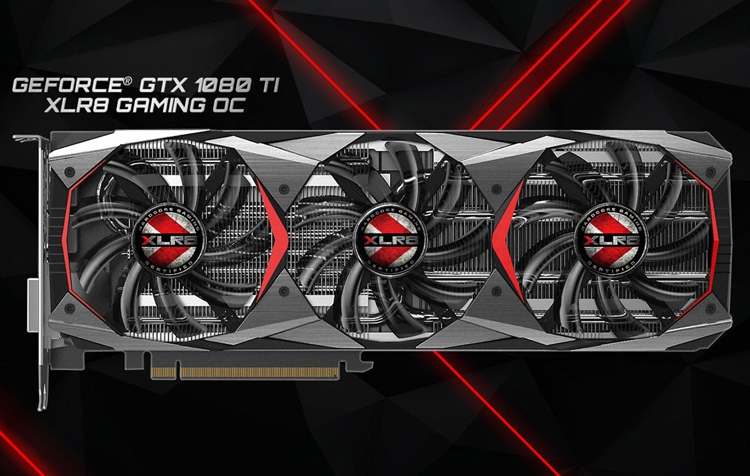 Another feature of the accelerator is the use of the proprietary cooling system XLR8. This two -sloping cooler contains heat pipes, radiator and three fans. The length of the video card is approximately 313 mm.
Three Display Port 1 connectors are provided for connecting displays.4, DVI connector and HDMI 2 interface.0b. To work with a graphic accelerator, you need a power supply with a capacity of at least 600 watts.
Source: