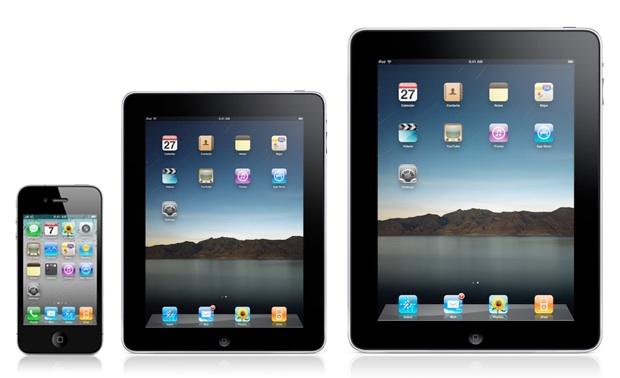 Information that Apple is preparing a reduced version of the company tablet computer is still something from the category of rumors. If you believe these rumors, then a lot of information about this device has already been collected, it will be a budget tablet in a 7-inch form factor (to be precise, the diagonal of the display will be 7.85"). According to a survey conducted by the PriceGrabber service, this product has already interested a large number of potential buyers.
As the results of the survey showed, 52% of respondents showed interest in iPad mini. The authors of the survey indicate several reasons for this result. Among the respondents were the uncompromising fans of the Apple brand, and those who considered that the iPad (regardless of the name of the manufacturer) at a relatively low price in itself is an interesting offer. They decided that a tablet of this class at a price of 250-300 dollars is quite worthy of attention. The third seemed attractive to the sizes of the iPad mini, the classic 9.7-inch iPad sometimes turns out to be too cumbersome.
Nevertheless, the most important factor of the IPad mini is not yet announced, is its low price, 84% of the respondents indicated for this reason. A similar survey was conducted by the administration of the CNET portal, 59% of respondents also expressed a desire to purchase iPad mini. Decisive «No» 29% of respondents said, 7% wished to see the iPad Maximus tablet computer in the Apple product line, and 5% have not yet been determined.
Source: