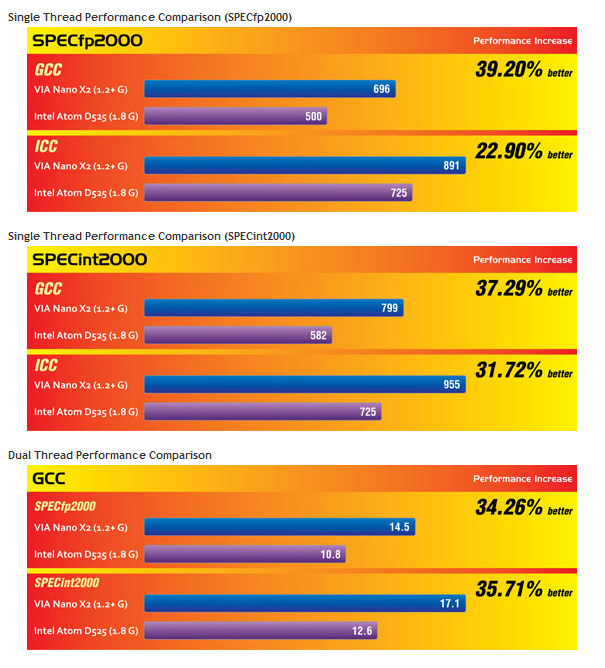 Taiwanese developer of the X86 processors, VIA currently occupies an insignificant market share and is almost invisible against the background of a giant such as Intel. This, however, does not prevent VIA from developing processors, which in certain conditions may be preferable to competitors' decisions.
VIA recently published on the official website a technical description of her last Nano X2 processor, comparing it with the 2-core desktop chip Intel Atom. The company hired Scott Gardner from Advantage Engineering LLC, which held a series of tests focused on comparison Via Nano with Atom.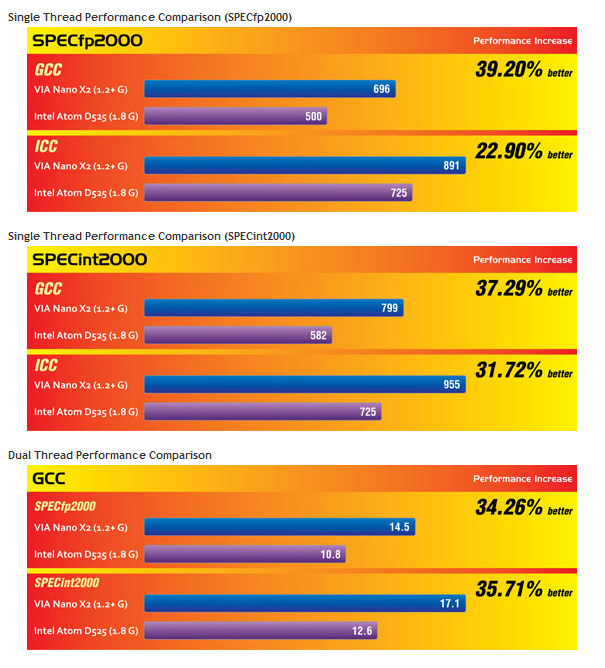 Via nano x2@ 1.2 GHz against Intel Atom D525 @1.8 GHz
As a result (however, quite predictable) the Via Nano X2 processor with a working frequency of 1.2 GHz surpassed Intel Atom D525 @1.8 GHz in the selected set of benchmarks. You can get acquainted with details on the official website of Via.
Source: