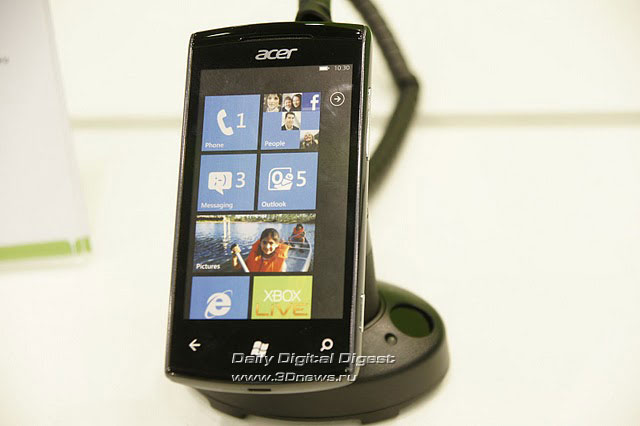 Acer introduced its first smartphone on the Windows Phone Mango platform, called Allegro. He should appear on sale in Europe this year before Christmas. According to the Telecompaper resource, the retail cost of the new item will be €299. However, the Taiwanese manufacturer has not yet announced the price of Allegro.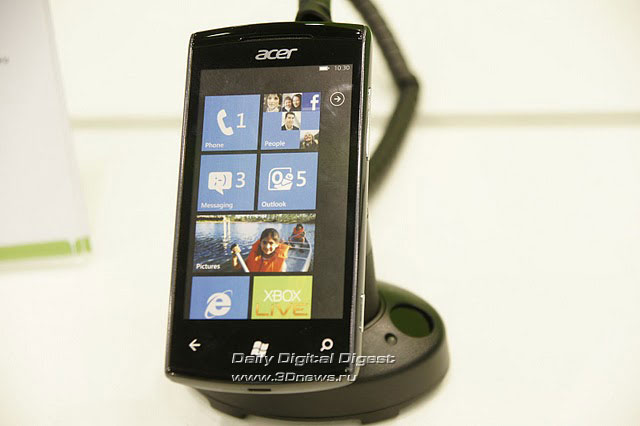 This smartphone has already been repeatedly demonstrated at various exhibitions, including Computex 2011 and IFA 2011, under the code name Acer W4.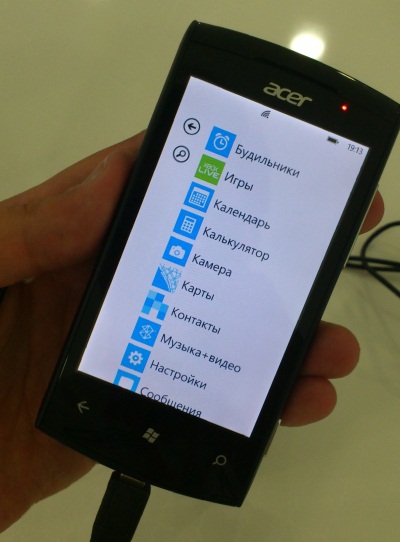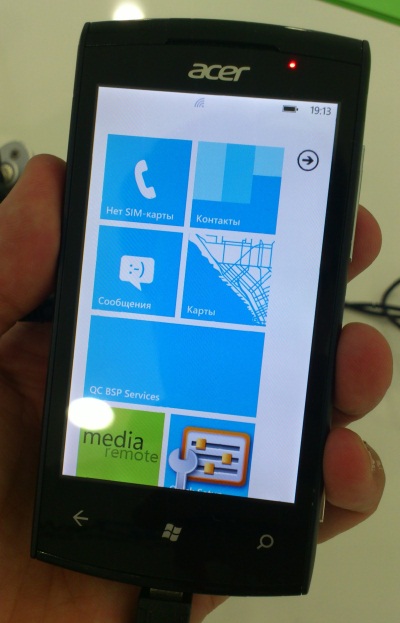 Therefore, its characteristics have long been not a secret for users — 3.6" A touch screen with a resolution of 800×480 points (WVGA), a 5-MP camera with autofocus, but without flash, Qualcomm Snapdragon 8255 processor with a clice frequency of 1 GHz, 8 GB of internal memory, GPS, Bluetooth 2 models, Bluetooth 2.1+Edr, Wi-Fi 802.11B/G/N, DLNA support support.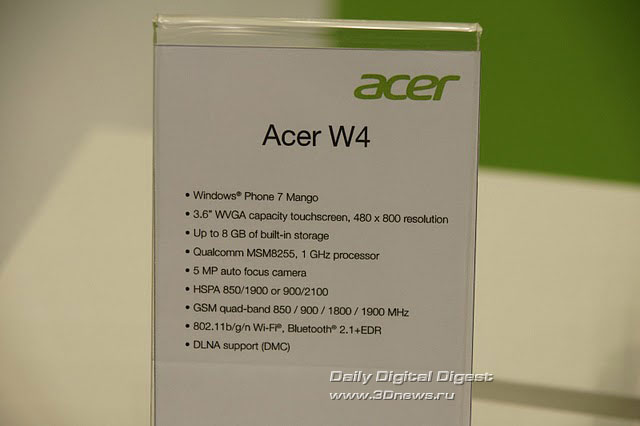 Source: