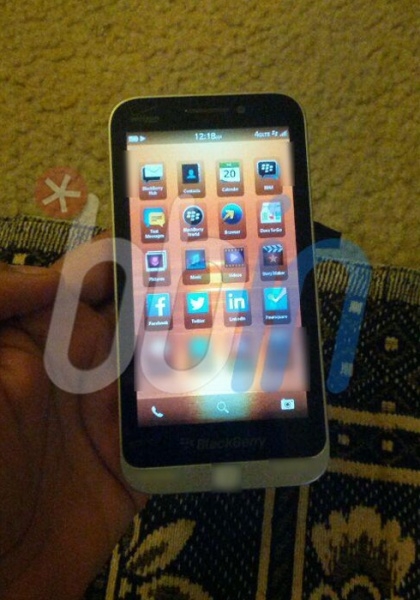 An image of a non -anons of BlackBerry from the C series, also known as the CAFE series, appeared on the network. The novelty received the code name Americano. Judging by the characteristics declared in rumors, the smartphone belongs to the category of budget devices.
The BlackBerry Americano specifications, according to unofficial data, include a 4.2-inch sensor LCD display with a resolution of 720 x 1280 points, as well as the Qualcomm Snapdragon 400 processor and support for LTE networks. The smartphone running the BlackBerry 10 OS operating system works.
Last week, BlackBerry reported preliminary data on the results of work in the second financial quarter. The losses of the company for the reporting period amounted to a little less than $ 1 billion. Among the intended measures to get out of the crisis are a reduction in 4,500 jobs and transferring attention from the consumer market to a corporate. Therefore, there are no guarantees that the BlackBerry Americano smartphone will ever appear on sale.
Source: