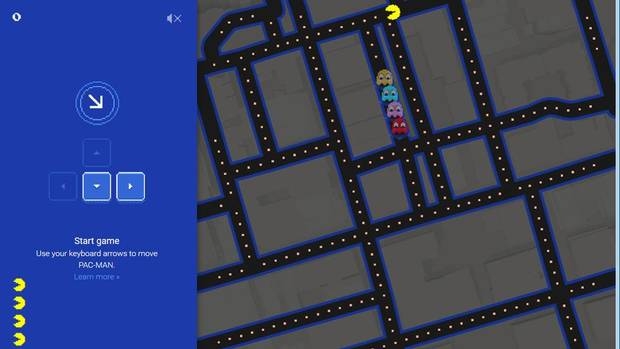 PAC-Man — Once a very popular computer game in the Arcadian genre, published in 1980 in Japan. The player needs that the voracious ball walks along all the labyrinths, eating fruit-prizes on the way, and collected all points, while trying to slip away from meeting with Pinky, Blinky, Inky and Clyde.
With the help of Google Maps, the player can choose any place of the planet, including the streets of his hometown, turning it into another bridge for Pac-Man to enjoy the ghosts competition.
This is not the first time that the corporation pays tribute to the legendary game. In May 2010. Google adorned the main search page by the Pac-Man by the interactive logo in honor of the 30th anniversary of the game.
Google is known for love for draws on the day of laughter. Among other things, the corporation promised to introduce the search by smell, offered tools for translating the language of animals and placed vacancies for those who wanted to work on the moon.
Try and you play Pac-Man in the Google Maps service. What if you set a record?
Source: