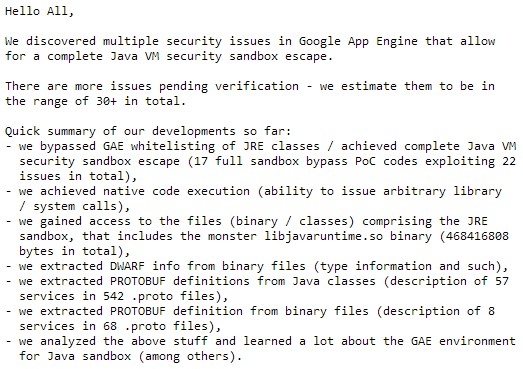 Moreover, this is the largest amount that Google has ever paid within the framework of its rewards for the found vulnerabilities. However, this is not the biggest reward, given the annual PWNIUM competition held by Google. The last time its prize fund was $ 2.71 million. At this competition, hackers are trying to hack the Chrome browser. One of the participants received $ 150 thousand. for the establishment of control over the chrombuk through the web page, which is not interrupted after rebooting.
Google is not the only one in this business. Microsoft paid a total of $ 300 thousand who found vulnerability to hackers., including twice $ 100 thousand. in 2013.
There are even firms that help hackers find such programs and take part in them. For example, the Bugcrowd startup provides a list of about a dozen different programs with payments from 1 to 5 thousand. dollars per bug.
Source: