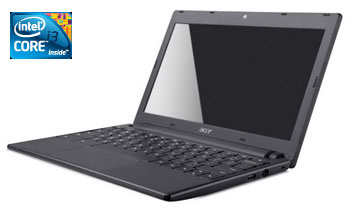 Chromebook smart books based on the Chrome OS browser operating system received at their disposal a dual -core Intel Atom N570 processor with a clock frequency of 1.66 GHz and integrated GMA 3150 graphics. This chip supports Hyper-Threading technology and consumes no more than 8.5 watts at the peak.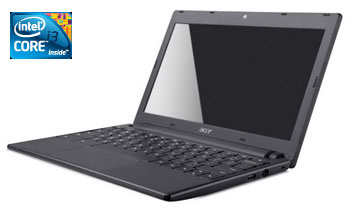 Google plans to transfer Chromebook by the fourth quarter of 2011 to the use of more powerful processors of the Core I family, the Digitime portal reports.com. According to them, the processor giant will provide these unrecognized chips with a widow of 10-20%. It is clarified that Samsung, Acer and ASUS are ready to support the initiative of the largest search resource in their solutions.
We can only assume what processors «Core i» We are talking about. If ATOM N570 consumes no more than 8.5 W and costs $ 86, then we are talking about some Core i3-330UM (1.2 GHz) or Core i3-380um (1.3 GHz). Although, perhaps, the unique Core I chips will be released specifically for Chromebook.
Source: