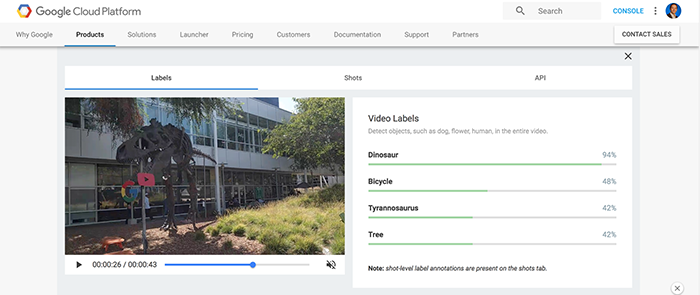 In the new version of the API, the company added support for detecting pornographic content. So the service in which the developer embedns Cloud Video Intelligence will be able to detect unacceptable videos and block them sending them.
Google announced a number of improvements for the Cloud Vision API, which make some features of the programming interface more accurate. The detection model of marks, which calls objects in images, now supports more than 10 thousand entities. For example, she can distinguish a dry breakfast in the picture from the usual. The probability of selection of the most suitable for the image of the mark has also increased by double.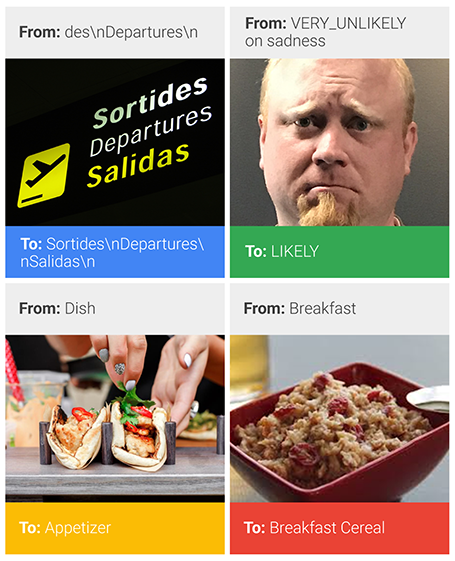 The error indicator of a safe search model that detects adult content has decreased by 30 %. In the text search model, the average detection rate increased by 25 %. It also became 5 % more precise when working with Romanesque languages. Google's person detection system has become more than twice better to recognize sadness, surprise and anger.
Thanks to Google services, it is easier for developers to integrate the possibilities of artificial intelligence into applications. They do not need to independently create machine learning systems. With the public launch of the API Cloud Video Intelligence, the California giant showed: applications can be significantly improved without any effort, since Google makes changes in the background.
Source: