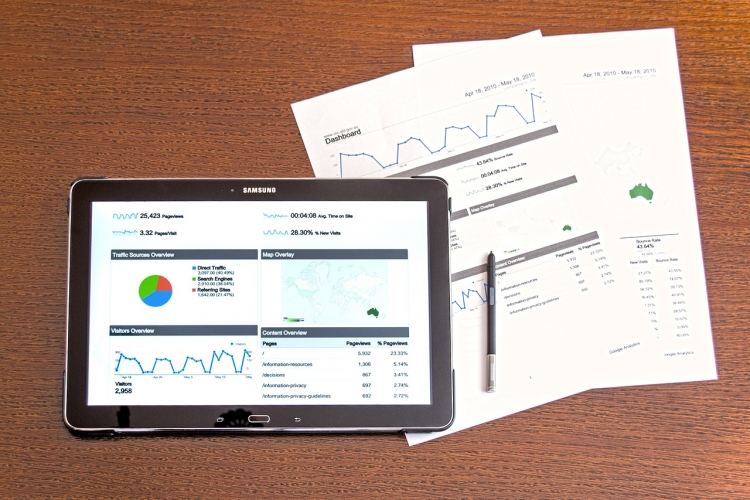 In 2016, Google made two changes to AdWords. The first was the update of the advertising policy, according to which it is now forbidden to publish advertising of short -term loans in the service, since it is usually a tempting offer, which actually hides high percent payments. From the moment Google has been updated to get rid of five million copies of such an advertisement.
Second change — This is an update of the technology that automatically search «bad» Advertising. In particular, Google began to fight banners disguised as system messages. In 2016, the company deleted more than 112 million such banners.
Also, the California giant is fighting for advertising of illegal products (including pharmaceutical drugs) and gambling online games, as well as advertising that misleading users. In total, 165 million such ads were blocked.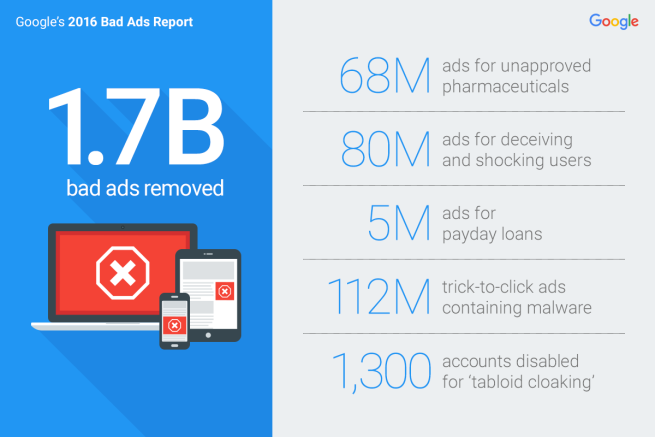 Google noted that the volume of automatically opening advertising on mobile devices is growing exponentially. This is an extremely annoying advertising that independently redirects the user to another site. In 2015, Google identified and deleted only a couple of thousand copies of this advertisement, but in 2016 this indicator grew to 23 thousand.
There is also a type of advertising that looks like a news title and is placed in various publications. The user thinks that he simply moves on to a similar article, but in fact it appears on the site that offers him to purchase one or another product. Google has blocked more than 1.3 thousand accounts engaged in the distribution of such ads over the past year.
Finally, Google has banned the use of the Adsense platform for more than 68 thousand sites for violation of the service rules — In particular, the display of Adsense advertising on sites offering to quickly lose weight, download a suspicious program or buy counterfeit goods.
Source: