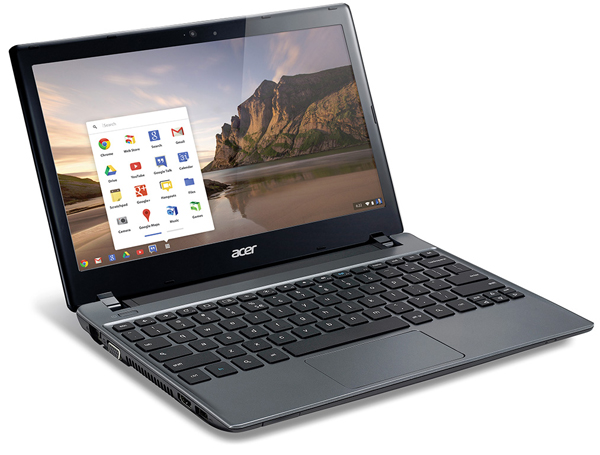 Acer's press service announced the release of the C7 Chromebook portable computer on the Google Chrome platform, which is positioned by the creators as a convenient, protected and easy-to-use solution for the whole family, as well as for students and business users.
According to the developers, only 18 seconds are required to load the operating system, and restoration from sleep mode occurs almost instantly. The premiere model C710-2847 is enclosed in a case with a thickness of 25.4 mm, weighs 1.4 kg and in its arsenal has:
11.6-inch large-format LCD display Cinecrystal with a resolution of 1366 x 768 pixels and LED backlight;
Intel Celeron 847 processor with a clock frequency of 1.10 GHz;
2 GB of RAM DDR3;
A rigid disk with a volume of 320 GB (additionally, the user will gain access to 100 GB of memory on the Google Drive cloud storage);
Wi-Fi 802 wireless networks adapter.11a/b/g/n;
Ethernet Lan network card;
Integrated webcam with support for HD-video;
Three USB 2 ports.0, HDMI and D-Sub ports, RJ-45 connector, nests for connecting headphones and an external microphone;
Battery, the charge of which should be enough for 3.5 hours of autonomous work.
For the US market, the recommended retail price for the above product is set at $ 200. The deadline for the branded quality guarantee lasts one year.
Source: