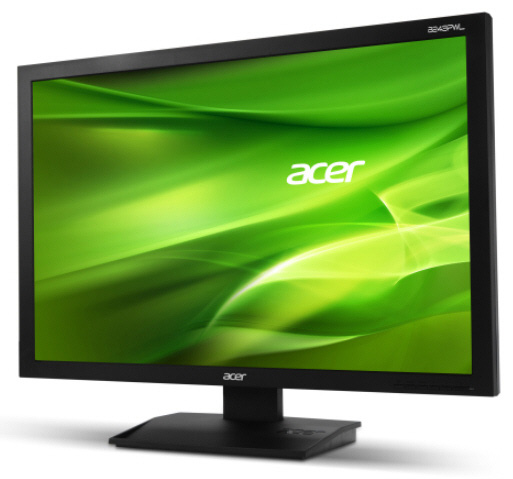 Acer press service announced the release of the new 24-inch LCD display B243PWL, built on the IPS panel with a 178-degree viewing angle in both planes.
The debutant is enclosed in the black case and is equipped with an ergonomic stand adjustable in height, which allows you to rotate and rotate the screen, as well as change the angle of its slope. The monitor is characterized by a 1920 x 1200 pixels, dynamic contrast 10,000,000: 1 and a brightness of 300 threads. It is equipped with built-in speakers, equipped with DisplayPort, D-Sub and DVI interfaces, and is also equipped with an integrated USB concentrator.
The product is provided by a three -year company guarantee of quality and is already available for purchase in the United States at a price of $ 330.
Source: