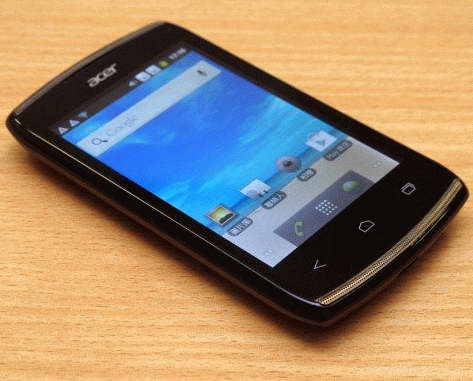 Mobile communications with support for two SIM cards also appeared in the Taiwanese company Acer, which conducted a preliminary show of the Z110 monoblock. This smartphone is created for those who are looking for only the main functionality from such devices – the ability to call and accept calls, as well as work on the Internet and accept text messages.
In other words, Acer Z110 is a real low-end smartphone, but it also has the appropriate value: only 100 euros are asked for it without any contracts and other restrictions. The monoblock has a Dualsim slot, and in this case, both SIM cards are in standby mode, and when talking from one number, the second is automatically disconnected. Support for third -generation cellular networks here is fully implemented.
Silicon heart of the Z110 smartphone from Acer has become a single -core MediaTek MT6516 processor with a clock frequency of 1 GHz and built -in graphics. In addition to it, this sensory monoblock has 256 MB of RAM and a 3.5-inch touchscreen with HVGA resolution. The volume of built -in memory is not specified, as well as the resolution of the front and main cameras, but there is the possibility of installing a Microsd memory card.
The Acer Z110 smartphone is preparing for the release in Asia and some European states over the next month. He comes with a pre -installed Google Android 4 OS.0 Ice Cream Sandwich and, according to unverified data, claims to receive the firmware update to version 4.1 Jelly Bean.
Source: