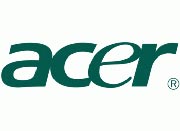 Wong noted that in the second quarter was accompanied by a high level of residues of products in the company's warehouses in Europe. Currently, warehouses in the European territory are returned to normal and trade in the third quarter will be no more than 10-20 days.
Due to the fact that Acer according to the results of the second quarter moved from the second to fourth place in the list of the largest suppliers of computers, Vong once again emphasized that, in accordance with the new strategy, the company will strive to create more valuable products instead of increasing volumes.
According to Vong, the increase in the volume of supply of laptops in the world market in 2011. Compared to last year, it will be up to 10%, while the sale of netbooks will decrease by 10-20%.
Source: