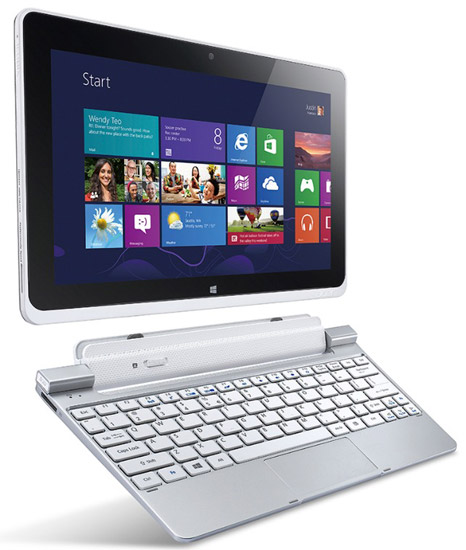 Acer reported the price and time of launching another tablet based on Windows 8. We are talking about Iconia W510, which will enter the market on November 9 at a price of $ 500 in the United States. The device presented in July at the Computex device will receive a 10.1-inch IPS display with a resolution of 1366×768 points and a 2-core 1.5-GGC processor Intel ATOM Z2760 Clover Trail instead of the Ivy Bridge Core i3/i5 for a more expensive Iconia W700 tablet.
Windows 8, the device will receive 2 GB of RAM, a choice of 32-gbe or 64-gB flash drive, Microsd memory card, MicroUSB ports and Micro HDMI, built-in gravitational sensor, digital compass, as well as support supportby means of Wi-Fi A/B/G/N. You can mention a 2-MP camera on the front side and 8-MP with an autofocus and LED reset — On the back. Both support the video in resolution 1080p.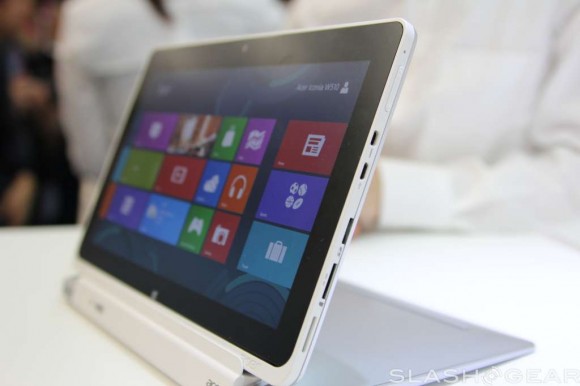 You can additionally purchase the connected keyboard to the Iconia W510 tablet, which will not only simplify the input of the text, but also provide a full -size USB connector and the double time of autonomous work from 9 to 18 hours. Together with the dock in the form of the keyboard, the thickness of the tablet is 21 mm (without a keyboard — total 9 mm) with a total weight of 1.2 kg (tablet itself — about 570 grams).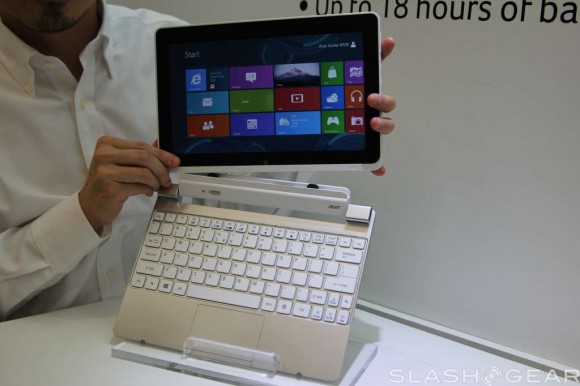 The cost of Acer iconia W510 will be in the USA at the time of $ 500 for 32-gB-bait model without a keyboard or $ 750 for a 64-gB version with a docking station included. There will also be a version of the device designed for business application — Acer Iconia W510p — She will receive the Trusted Platform and Windows 8 Pro module at $ 800.
Source: