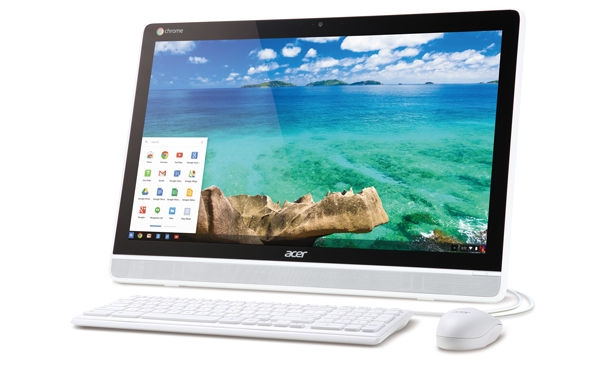 Taiwanese company Acer announced, as she claims, the first monoblock computer on the Chrome OS platform with a touch display on the market.
The Acer Chromebase model is based on a four-core NVIDIA TEGRA K1 processor equipped with a 192-core graphic chip Kepler. The clock frequency of the CPU is 2.1 GHz.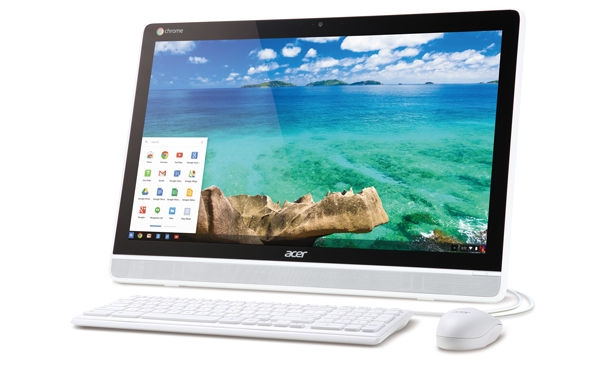 21.5-inch screen with a resolution of 1920 × 1080 pixels are built on an IPS matrix, so it has wide viewing angles — 178 degrees vertically and horizontally. The display is able to respond to 10 simultaneous fingertips.
In addition, the novelty received a webcam with HD resolution, wireless Modules Wi-Fi 802.11a/b/g/n and Bluetooth 4.0, two stereo -dinemics with a capacity of 3 watts each, HDMI output, USB 2 ports.0 and USB 3.0.
It is noted that the computer can load in just 10 seconds after turning on. The manufacturer has provided the possibility of installing the device using standard VESA mounting points, for example, on the wall.
Sales of Acer Chromebase in North America and the Asia-Pacific region will start in the second quarter of 2015. The cost of the monoblock has not yet been reported. It is known that each buyer of this product will receive 100 GB of disk space for free in the cloud storage of Google Drive.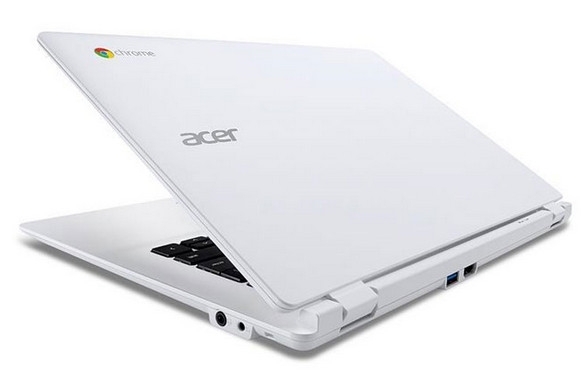 According to Gartner analysts for the fourth quarter of 2014, Acer is the largest manufacturer of chrombuk with a market share of 36 %.
Source: