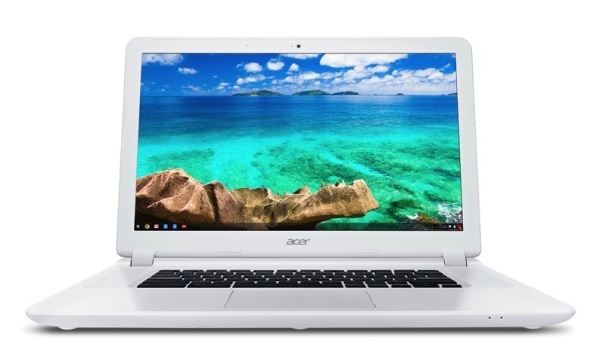 Acer became the first of Google's partners, who introduced the 15.6-inch chrombuk. The novelty is called Acer Chromebook 15. It is planned to demonstrate it next week in Las Vegas at the Pepcom Digital Experience Event event as part of the Consumer Electronics Show 2015 exhibition.
«Acer is a leader in the chrombuk market, from the introduction of new technologies and developing ways to increase the battery life to the creation of new form factors. We again set the tone in this category with an announcement of the world's first 15.6-inch chrombuk Acer Chromebook 15», — said Acer Notebook Business Group Jerry Kao.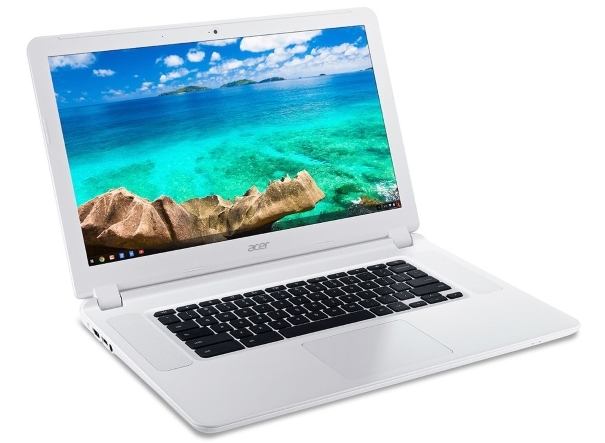 According to the release press release, Chromebook 15 will be produced from 16 and 32-gbey SSD drive and 2 or 4 GB of RAM. The price of the device in the United States starts at $ 249.99. What will be the cost of Chromebook 15 in other regions, has not yet been reported.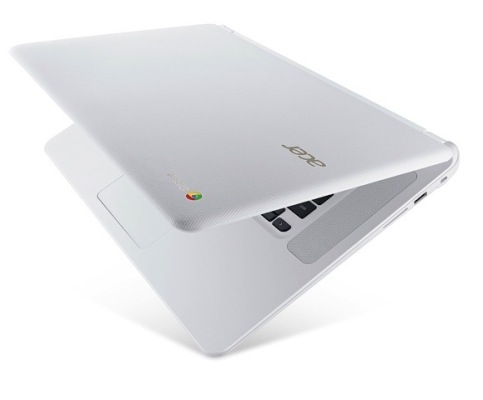 Acer Chromebook 15 will be available with the fifth -generation processor Intel Core i3 or Celeron Chip. The remaining characteristics of the device include a display with a resolution of 1920 × 1080 (or 1366 × 768) points, speakers, webcam with HD resolution, Wi-Fi 802 adapters.11ac, Bluetooth 4.0, USB 2 ports.0, usb 3.0, HDMI and SD memory card slot. The weight of the device is 2.2 kg.
The new chrombuk has increased resistance to falls and impacts by force up to 60 kg. In particular, the fall from a height of 45 cm to the corner of the chrombuk will not lead to any damage.
Source: