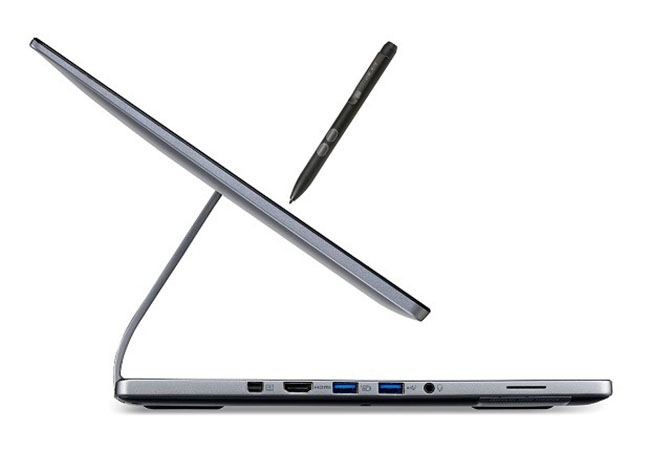 Acer is preparing to start sales of the new version of the Aspire R7 transformer laptop. This device is equipped with an Intel Haswell platform and a digital style of production of N-Trig.
Thanks to the corporate dummy mechanism of the Ezel-Hinge, the Acer Aspire R7-572 model turns into a tablet on which you can draw and make any notes using a special active pen that responds to various degrees of pressing, like a spelling of a handle. The capabilities of this technology are fully disclosed in the Acer proprietary applications, preinstalled by Windows 8 Operational Simem.1.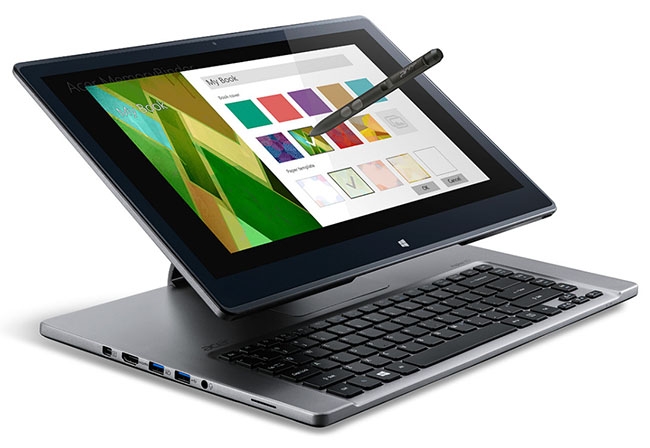 «Heart» The new device is the Intel Core i5-4200U processor. In the updated Aspire R7, the size of the disk space increased to 1 TB, the amount of RAM was increased from 6 to 8 GB. The resolution of the 15.6-inch display with the IPS matrix is 1920 x 1080 pixels.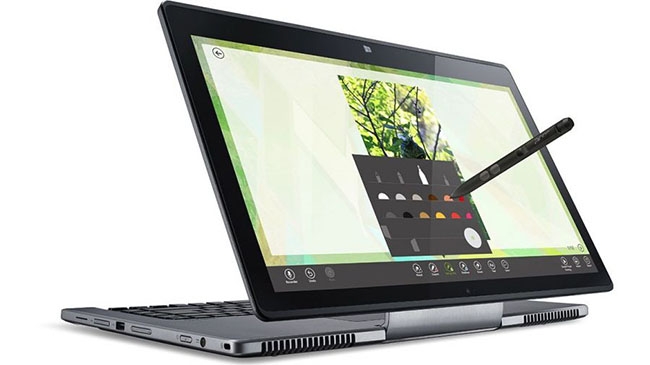 Data transmission is wireless through the Bluetooth and Wi-Fi modules with WIDI support. There are also a microSD memory slot, D-Sub, HDMI, USB 2 connectors.0/3.0, VGA and four built -in dynamics with a total capacity of 8 W, issuing high -quality sound thanks to the Dolby Digital Plus technology. The manufacturer claims 6.5 hours of autonomous operation of the laptop.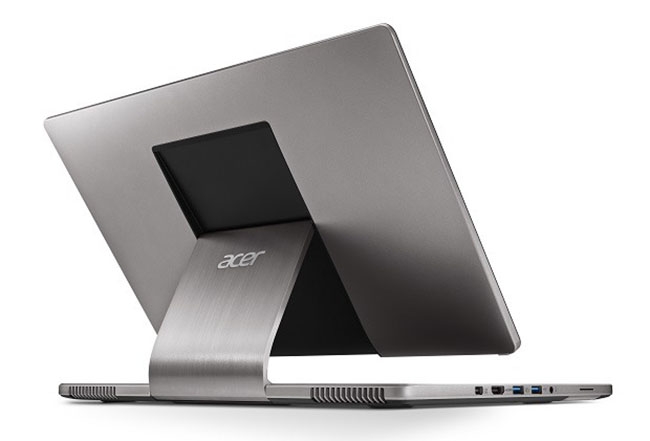 Sales Acer Aspire R7-572 will start in early December. The cost of new items in the United States will be $ 900, which is $ 100 more expensive than the previous version. Another $ 50 will have to pay for the stylus, which, unfortunately, does not come in the kit.
Source: