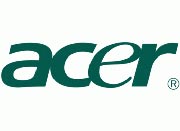 During the meeting, Taiwanese company spoke about the results of work in the first quarter. In the first three months of 2012. A net profit of 331 million Taiwann dollars ($ 11.22 million) was received. This is better than the result of the previous quarter, equal to 94 million Taiwanese dollars, but much worse than the indicator of the same period of 2011, which amounted to 1.19 billion Taiwanese dollars. Expectations of 12 analysts interviewed by Thomson Reuters I/B/E/S were also much higher — 898 million Taiwanese dollars of net profit.
The company's revenue amounted to 113 billion Taiwanese dollars ($ 3.8 billion), which is 11.4% less than the previous quarter. Operating profit is 138 million Taiwanese dollars ($ 4.7 million).
The operating profitability of Acer over the past quarter amounted to only 0.12%, which is explained by the assignment of costs associated with the dismissal of 300 employees in Europe in the fourth quarter for the results of the reporting quarter. It was also negatively affected by the company's indicators that, due to problems with HDD supplies, she had to purchase most of the (60-70%) of hard drives from Western Digital, whose products are more expensive than from Seagate, which supplied hard drives to competitors — Lenovo and Asustek.
According to the preliminary data of the Gartner Dataquest marketing research company, Acer's share in the world computers market increased from 10.1% in the fourth quarter of last year to 10.9% in the first quarter.
Acer plans to start the release of four second -generation ultrabook models in the second quarter — Aspire S3, Aspire S5, Timeline Ultra 14 and Timeline Ultra 15.
At the same time, Jay T. Wang reported a change in plans for the release of ultrabooks. If earlier the share of ultrabooks in the 2012-planned issue of computers was 25-30%, now this figure is reduced 12-20%. The boom on ultrabooks is deposited for a later date due to still too high prices.
Source: