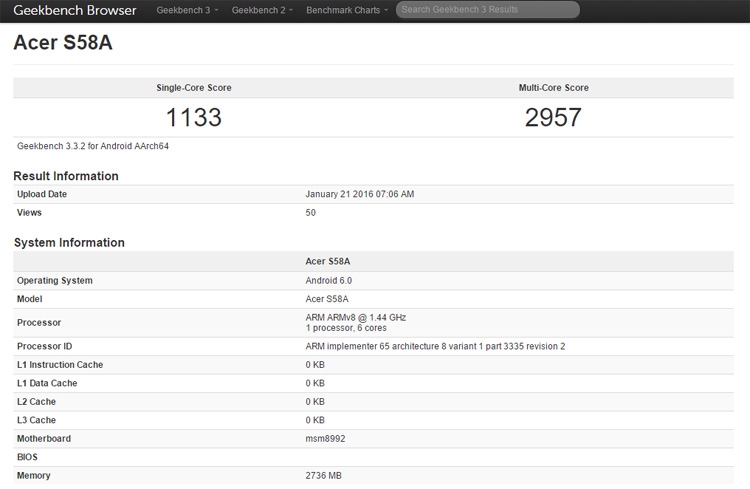 In the Benchmark database Geekbench, which more than once became a source of information about the not yet released smartphones, a record was found about the Acer S58A model. Of course, this is not a commercial name for the device, but only its code name, but it is the whole intrigue that is the whole. The fact is that a similar index — S58 — It has an Acer Liquid Jade Primo smartphone, which was announced at the beginning of January CES 2016, running the Windows 10 Mobile operating system. Only in our case are we talking about the Android 6 platform.0 Marshmallow, which, in fact, can indicate the letter «A» In the code name.
In this case, the rest of the specifics of the two devices coincide. They include the six-core processor Qualcomm Snapdragon 808, 3 GB of RAM, 32-gB-by-built drive and a display with a diagonal of 5.5 inches and a resolution of Full HD.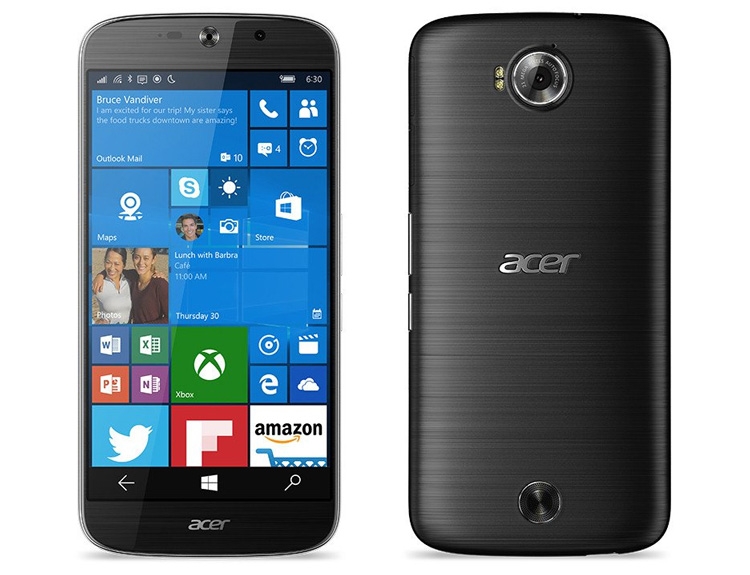 However, it is unambiguous that Acer will soon present the Luquid Jade Primo version with Android would be premature. There is a chance that testing in Geekbench took place a device that fell into the hands «People's craftsmen», who were able to install an alternative operating system on it.
Source: