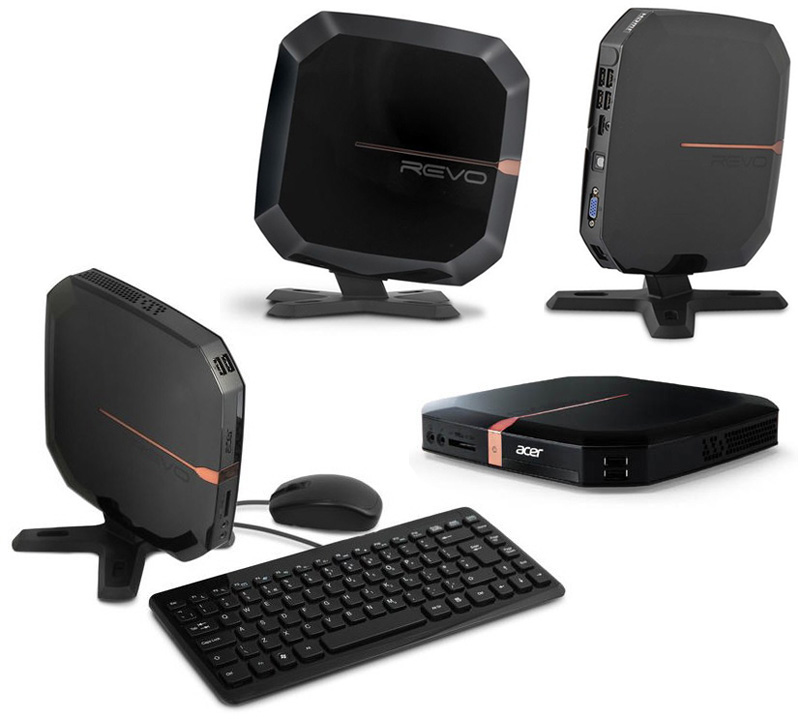 On the release of a new small-sized desktop computer Revo RL70 (RL70-UR10P code), focused on lovers of multimedia entertainment, Acer said.
The model contains an attractive body with dimensions of 209.9 x 209.9 x 35.4 mm, offered in black with an orange accent. At the same time, it can either be placed on the desktop horizontally or vertically (in the second case, it will be required to use the stand supplied in the kit), or fixed behind the Vesa-compatible LCD monitor.
The baby himself is built on the AMD Brazos platform with the progressive concept of AMD Fusion, and it «heart» is a dual-core accelerated AMD E-450 processor with a beat of 1.65 GHz and the AMD Radeon HD 6320 integrated graphics. Even in the arsenal of the mini-PK there are 2 GB of RAM, a hard drive with a volume of 500 GB, a Gigabit Ethernet network card, Wi-Fi 802 wireless networks adapter.11b/g/n, built -in multi -format cardrider, six USB 2 connectors.0, as well as D-Sub and HDMI ports.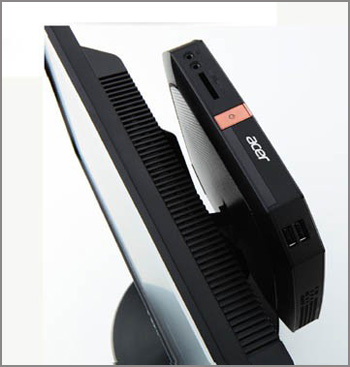 The debutant is controlled by the Windows 7 Home Premium operating system and is already available for purchase through Amazon.com at $ 330.
Source: