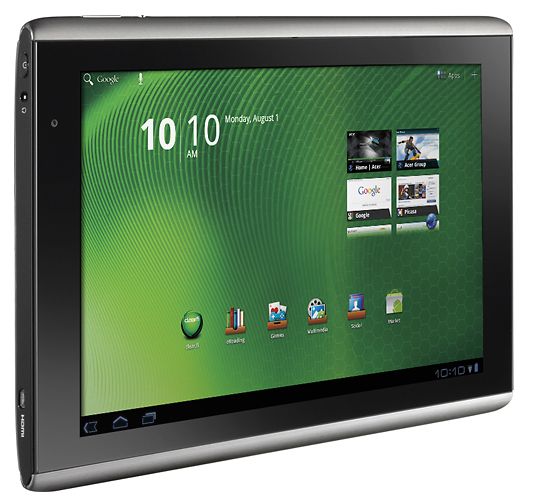 Currently in the United States, it is lucky for customers of tablets: every day more attractive offers appear every day. Then RIM will throw $ 300 with Playbook, then b&N will offer Nook Color for $ 120. Recently, Best Buy made one of the best offers regarding a 10-inch tablet: in the stores of stores, Americans could purchase Acer Iconia A500 for $ 230 (including taxes for most of the states). It is amazing that we are talking about completely new, and not about restored devices.
Iconia is equipped with a 2-core Tegra 2 processor with a frequency of 1 GHz, an 8-gB flash drive, a 10.1-inch screen and the Android 3 operating system.2 (Honeycomb). It is also worth mentioning the presence of facial and reverse chambers (the last — 5-MP, with video support 720p), Bluetooth, GPS and HDMI output. In other words, we are talking about the device of the Motorola Xoom class.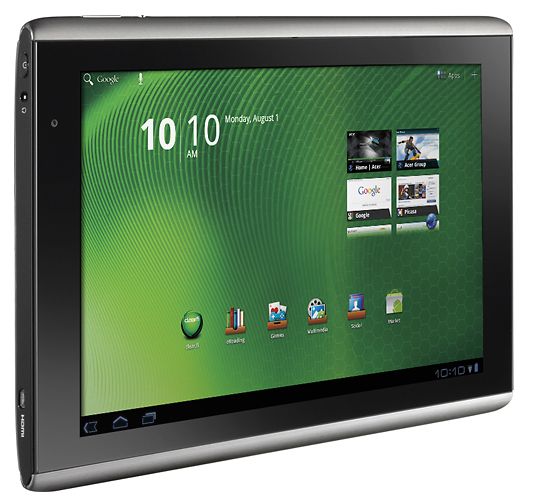 At one time, journalists have accepted this device quite warmly, so the current proposal of Best Buy is very attractive. Its cost is only $ 30 above Kindle Fire and even $ 20 below Nook Tablet. For 10-inch devices, this is almost the only such offer, except for the sales of HP TouchPad. The only minus of the device — size: it weighs 770 grams with a thickness of 13 mm.
At the time of writing, the equipment reserves have already been sold out, but Best Buy, it is possible, will bring new batches of cheap tablets.
Source: