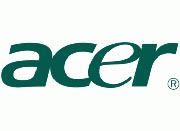 Scott Lin noted that in the markets of a number of developing countries, including China, India and Indonesia, the demand for netbooks is still high, which means that the company will continue to produce these devices for these countries due to the existence of the need for them.
The top manager said that the profit from the release of netbooks is low, but in developing countries that pay great attention to increasing IT education, you can get large orders for the supply of non-book, which will positively affect the financial indicators of the company.
Lin also said that Acer ranks second among computers manufacturers in the Chinese market. In his opinion, if Acer continues to increase its presence in this country in the netbook segment, then this will give it the opportunity to further increase the separation from Dell, which significantly reduced activity in this direction.
Acer is now the largest manufacturer of netbooks, the sale of which exceeded 1.7 million pieces in the third quarter, which is about 22% of the total supply in the world. In Asustek, these indicators are 1.2 million netbooks and 16% of the presence of these devices market, Samsung — 840 thousand netbooks and more than 10% of the market.
Source: