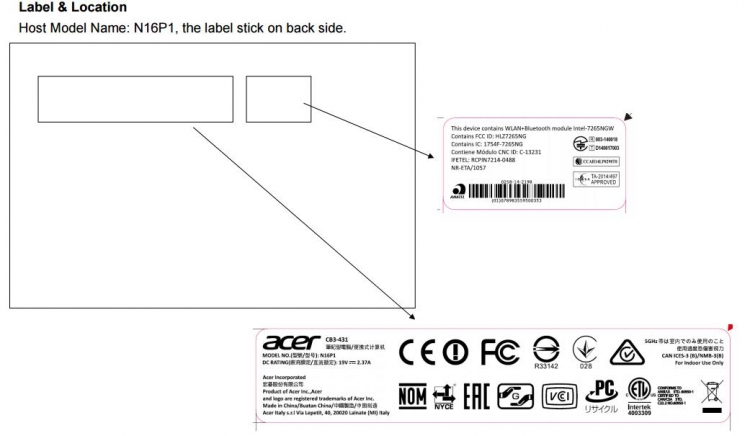 Notebook Italia resource announced the preparation of Acer for the release of the new Chromebook 14 chrombuk with an Intel Celeron N3050 dual -core processor with a clock frequency of up to 2.16 GHz. Taiwanese company so far remains silent on this occasion, but information about the new product has been discovered in the database of the Federal Commission of the United States (FCC) and on websites of a number of online stores.
Crombus is reported that 2 GB of RAM, 32 GB flash drive and the initial level of the Intel Braswell family for inexpensive computers are equipped.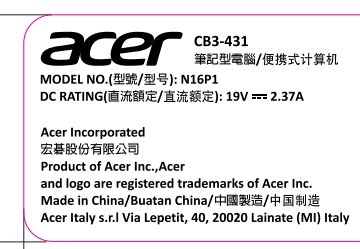 The description indicates the screen resolution «HD», which, apparently, means 1366 × 768 points, given that the majority of the other characteristics of this chromebook belong to the initial level.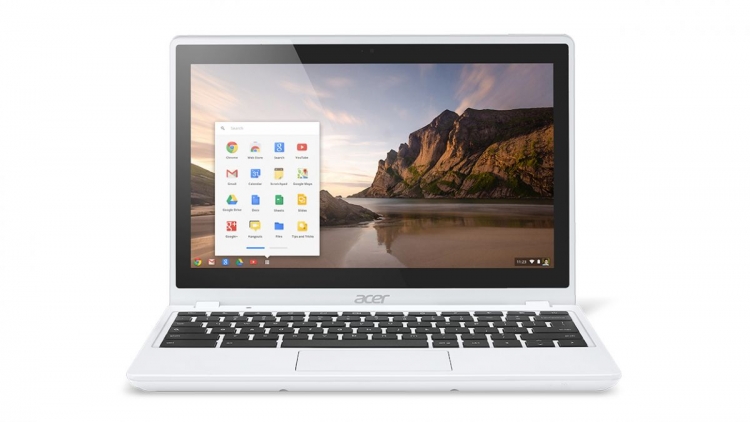 Acer was among the first companies that launched chrombuk under the control of Chrome OS. Currently, its Chromebook chromebook series includes models with 11-, 13- and 15-inch displays using Intel or NVIDIA processors, with a price of $ 180 to $ 500.
Judging by the specifications, the novelty refers to the budget segment and aims at users who would like to purchase a device with a larger screen, but not necessarily the fastest processor.
Source: