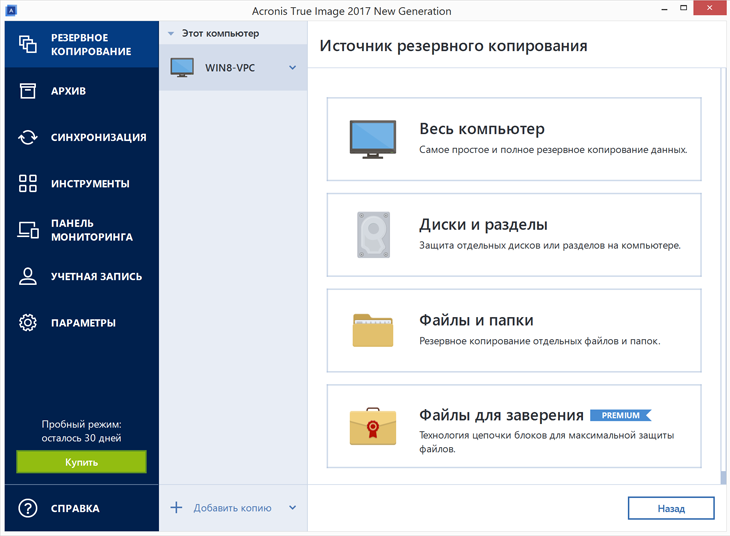 Acronis True Image 2017 New Generation provides the necessary tools to restore the performance of computing devices in case of data loss, random deletion of important files and folders or a complete failure of the system disc. The program allows you to create accurate chosen backups of disks, copies of the operating system, applications, user settings and all available data, as well as reliably destroy all confidential information that has become unnecessary. The application supports various backup methods (full, incremental, differential), allows you to store backups in a protected cloud storage of Acronis Cloud, includes the function of automatic preservation of changes that occurred in the system and files, data from one computer to another, as well as from Android, as well as from Androidon iOS and vice versa.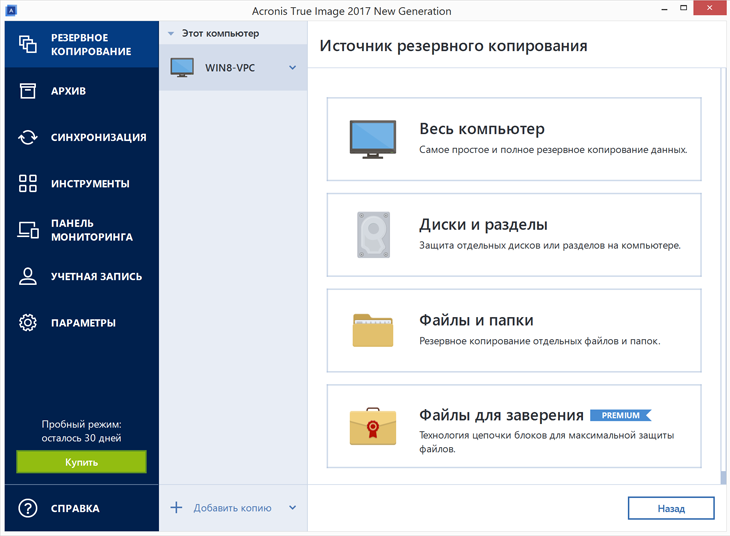 The new version of Acronis True Image has been supported by Active Protection technology, which prevents and neutralizing the attacks of robbers programs, as well as protecting data in local and cloudy storages. It is based on behavioral heuristics, which reveal the suspicious activity of the applications and block the work trying to encrypt custom -made user files. To ensure guaranteeing the authenticity and invariability of backups in the product, the Acronis Notary data notarization function, which creates a unique certificate based on a file of a file, which can then be checked, as well as tracking the history of any introduced changes, is based on the Blockchain technology. Separate attention to the developers was paid to adding funds of digital signature of documents using blockchain technology, expanding the functional capabilities for users of Mac and mobile devices, refinements of security mechanisms, as well as backup tools and restoration of these Facebook profiles✴.
With the features of the Acronis True Image 2017 New Generation, system requirements, delivery options, as well as additional product information can be found on the Acronis website.ru/personal.
Source: