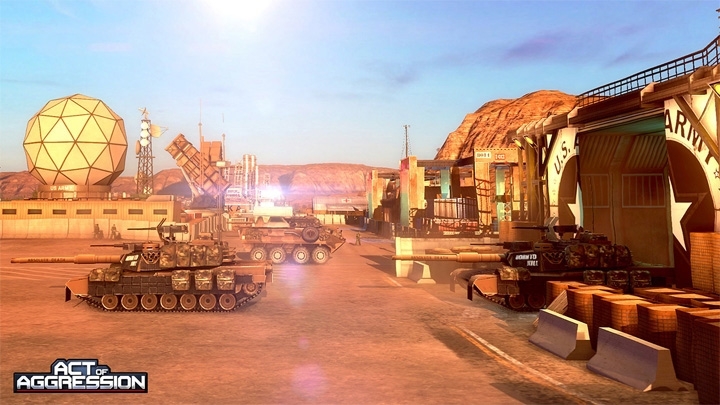 Well, on the occasion of achieving the key moment of development, when the RTS reached the finish line and we can talk about the specific release date, the Focus Home Interactive publishing house introduced a new trailer (see. below). In it you can see as three fractions — US Army, «Chimera» And «Cartel» — they build their bases and prepare the most powerful units for the upcoming battle.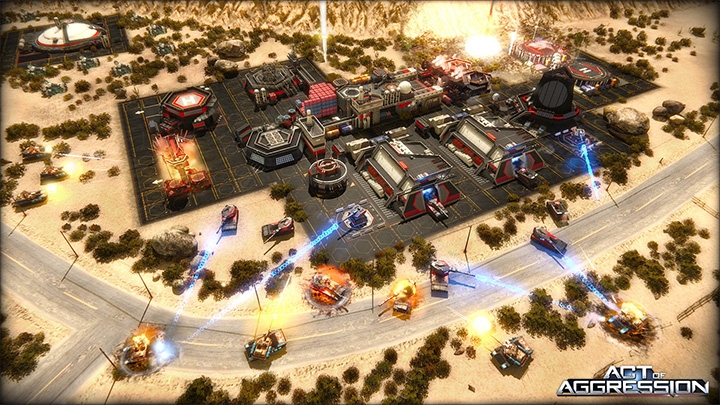 Eugen Systems — The studio standing behind the very popular Wargame series, whose games are dispersed by millions of circulations. She once gave us Act of War (2005) and R.U.S.E (2010). Actually, Act of Aggresion is a direct continuation of Act of War. The novelty is positioned as «Technotriller with a cocktail of political intrigues, high -quality pictures and mechanics characteristic of the old RTS school». There will certainly be large -scale battles with a large number of units, full -fledged construction of the base, resource management and production of military equipment.
Eugen Systems promises a gloomy realistic future of the 2020s, where three factions fight for their interests. The financial system collapsed, the crisis has become a permanent state of the economy. In these conditions, an organization that calls itself raises the head «Cartel». She is opposed «Chimera» — special unit created by the United Nations Organization. Well, the United States is fighting with everyone and, despite the serious depletion of resources, intends to regain a dominant position in the world.
Source: