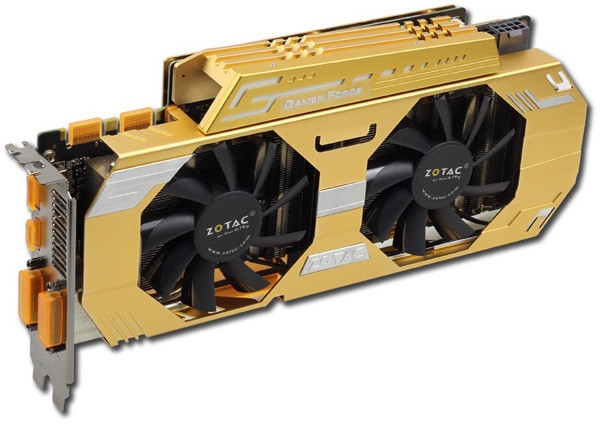 ZOTAC dedicated to the sixth anniversary of the production of products on NVIDIA GeForce processors Announcement of the accelerator Golden GTX 760 Extreme Edition of a limited series.
The feature of the video adapter — casing made "under gold" with chrome inserts. The cooling system includes an evaporative block, an aluminum radiator, copper heat pipes and two fans.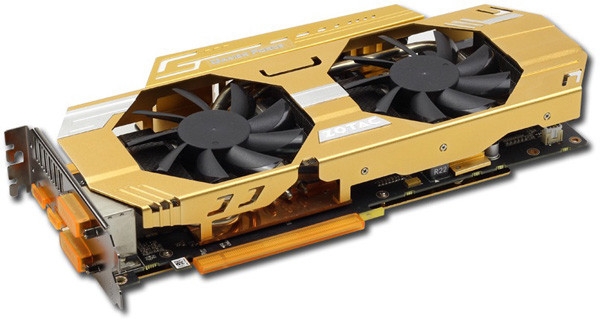 Reference products GeForce GTX 760 carry 2048 MB of GDDR5 memory with a 256-bit interface. The base frequency of the chip nucleus is 980 MHz, the frequency in mode «turbo» — 1033 MHz. Memory operates at a frequency of 6008 MHz. The accelerator has 1152 CUDA nuclei, 96 texture modules (TMU) and 32 rasterization units (ROP).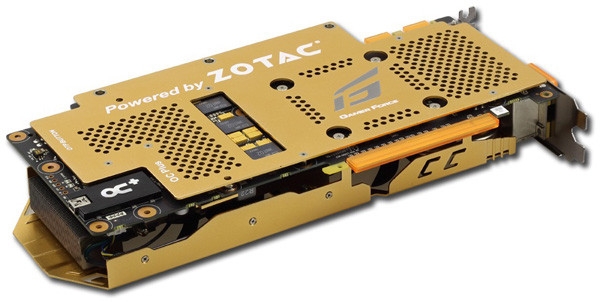 In the case of ZOTAC Golden GTX 760 EXTREME EDITION, the nucleus frequency is increased to 1137 MHz (up to 1202 MHz in a turbo mode), memory frequency — up to 6208 MHz.
There is no information about the estimated price of the novelty yet.
Source: