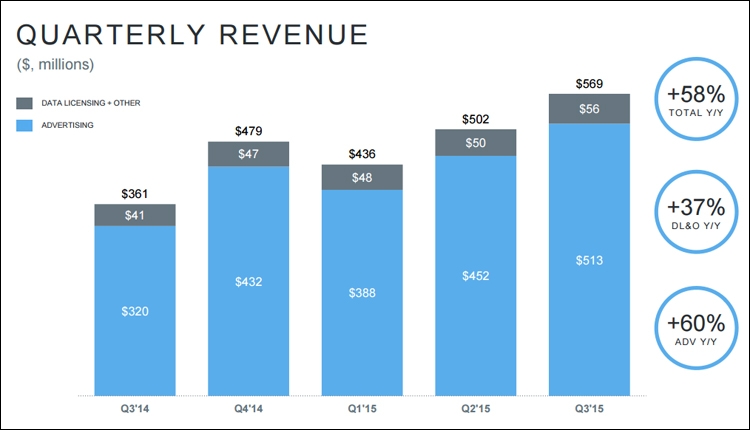 Revenue for the three -month period amounted to $ 569.2 million. This is 58 % more than a year ago, when the company reported an income of $ 361.3 million. As noted, the demonstrated result was higher than the forecast: analysts called numbers from $ 545 to $ 560 million.
According to the results of the quarter, Twitter losses amounted to almost $ 132 million, or 20 cents per security. For comparison: a year earlier, the service of microblogs suffered losses of $ 175 million, or 29 cents in terms of the rally.
Twitter notes that in the total volume of revenue for advertising income, $ 513 million, which is 60 % more in annual terms. Moreover, 86 % of the total advertising income was revenue in the mobile segment.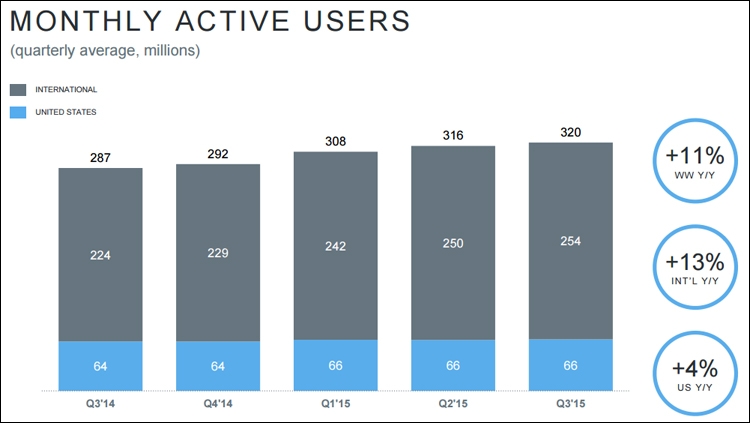 The monthly audience of active users of the microblogging service as of the end of the third quarter was 320 million people. This is 11 % more compared to last year, when 287 million subscribers worked with the service at least once a month. Currently, about 80 % of the total number of active users work with Twitter using mobile devices.
Source: